By Nehemiah Brown
I recently moved to Marin County, arguably the birthplace of mountain biking and one of the wealthiest counties in the country. Unfortunately, Marin County is also the most racially unequal county in California. There is an ongoing legacy of institutional barriers that maintain the racial wealth gap.
Within Marin County is a small community called Marin City. Marin City began with housing built to accommodate World War II shipyard workers, including African Americans who migrated from the South. I feel personally connected to this unique corner of the county because my grandfather, Nehemiah Brown Sr, took part in The Great Migration to create better opportunities for his family and future generations.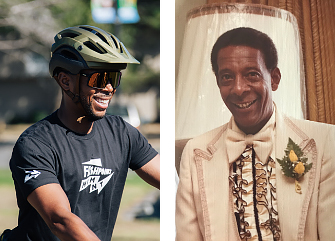 For me, a key reason to move to Marin County was to be closer to my favorite trails and bike routes. I've participated in many cycling activities around the Marin City area but never met a resident out on the trails. I developed a vision of creating a fully supported experience for the community members of Marin City. The ride's goals were to raise awareness of the importance of diversity in cycling, assist with access to gear, and involve ride leaders who were representative of the community.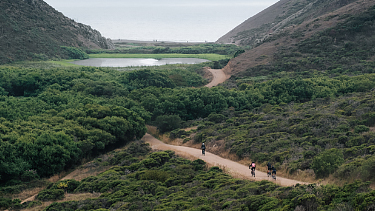 Last month, I took Play Marin's founder, Paul Austin and two of the organization's ride leaders, for a chill ride out to Tennessee Valley Beach. Play Marin is an organization focused on giving Marin City's kids a taste of the amazing outdoors that surrounds them. I also invited two of my close friends, Remi and Salifu, to join us. We had a chance to talk about what it's like to ride 200 miles, or race in a peloton, or travel to ride in Europe. And we talked about how we can get more kids from Marin City onto bikes and maybe into the NorCal High School MTB League.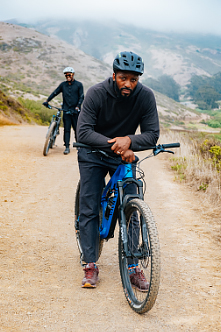 I am happy to report that this month, Play Marin has launched weekly rides for the youth! My vision is becoming reality, and I plan on joining them as often as I can. The outdoors is a wonderful place and through the bike, I've met so many people and been to so many places. It brings me joy to share that experience with people who look like me.
Words by @_nehemiah_brown
Images by @fisherjacktc / Fisher Curran

Play Marin on Instagram: @play.marin