Designed with integrity
Our designers and engineers were challenged with the task of making the best even better. As the successor to the Aether, the Aries Spherical is lighter, cooler, and faster. It's our most advanced helmet ever and has claimed the #1 spot in Virginia Tech's 2023 Bicycle Helmet Ratings.
Virginia Tech: "The Giro Aries Spherical earned a 5-star rating. Its STAR value score of 8.40 ranked #1 of 210 helmets tested."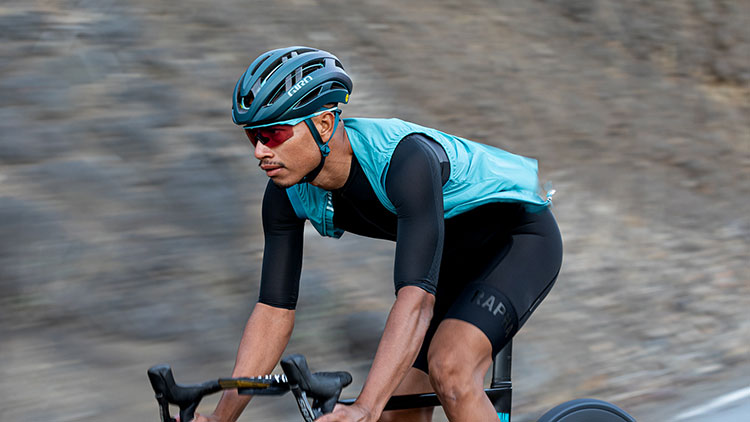 Our engineers utilized our DOME R&D facility, complete with an in-house wind tunnel, Therminator (our heat-sensing head form), and over 50 test fixtures, to make the Aries Spherical perform like nothing before.
Its narrower form, lighter weight (just 265 grams for the Medium, CE-certified helmet), and array of vents contribute to its excellent comfort and cooling. It offers exceptional protection and structural integrity with its Spherical Technology, in-mold construction, and full lower hardbody which resulted in its top marks from Virginia Tech and media outlets.
Cycling News stated "The Giro Aries currently has the number one spot on the Virginia Tech bike helmet testing list. That goes a long way to making the case for any helmet but Giro also has the best integration of a rear light, a stylish design, and it's airy."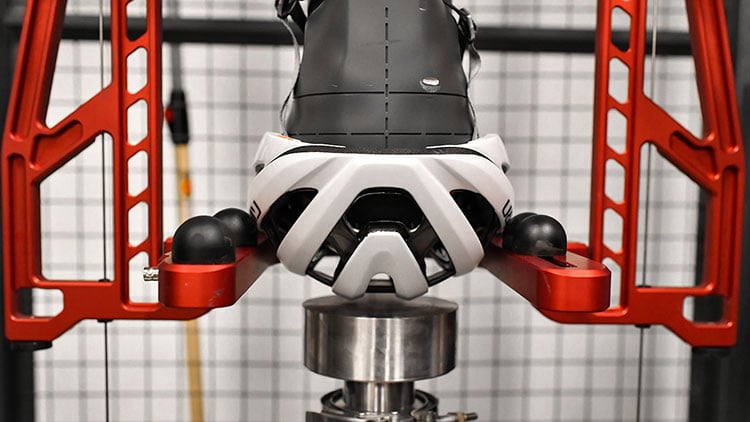 What is the Virginia Tech Safety Rating?
Virginia Tech is an unbiased resource that, through extensive testing, provides insight as to which helmets best reduce the risk of concussion. Virginia Tech subjects each bicycle helmet to 24 impact tests to calculate the safety rating. According to Virginia Tech, "More stars equate to better protection, with 5 stars representing the best available helmets."
How is the score calculated?
After laboratory testing, the resulting concussion risks are gathered and weighted based on the likelihood of a cyclist experiencing that impact, as covered in Viriginia Tech's STAR Methodology for Bicycle Helmets. Further, "the bicycle STAR equation [STAR standing for the Summation of Tests for the Analysis of Risk] sums the exposure-weighted risks for each impact to generate a single representative concussion incidence value per helmet model." The lower the STAR value score, the better helmet performance.
The Aries Spherical received a low 8.40 STAR value score, which is why it placed first in Virginia Tech's 2023 Bicycle Helmet Ratings.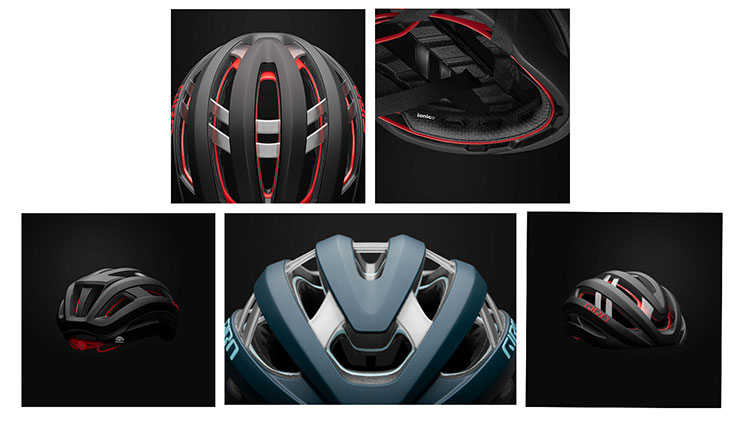 Technology Behind the Safety
The Aries Spherical incorporates a number of technologies into the design. There are 24 vents and deep internal channeling to elevate comfort and an Ionic+ anti-microbial padding and DryCore™ sweat management system to keep things fresh. There's even more when you drill down into the safety features:
Spherical Technology – A ball-and-socket design powered by the Mips® Brain Protection System, which allows the helmet's outer EPS foam liner to rotate around the inner foam liner during a crash to help redirect impact forces away from the brain.
Progressive Layering™ and Nanobead EPS Foam – Progressive Layering™ and Nanobead EPS Foam add more comprehensive energy management with the two different density EPS foam liners that address high- and low-speed impacts.
Aura II Reinforcement Arch – The Aura II Reinforcement Arch provides structural integrity to the helmet. These shatter-resistant supports also allow for maximum ventilation.