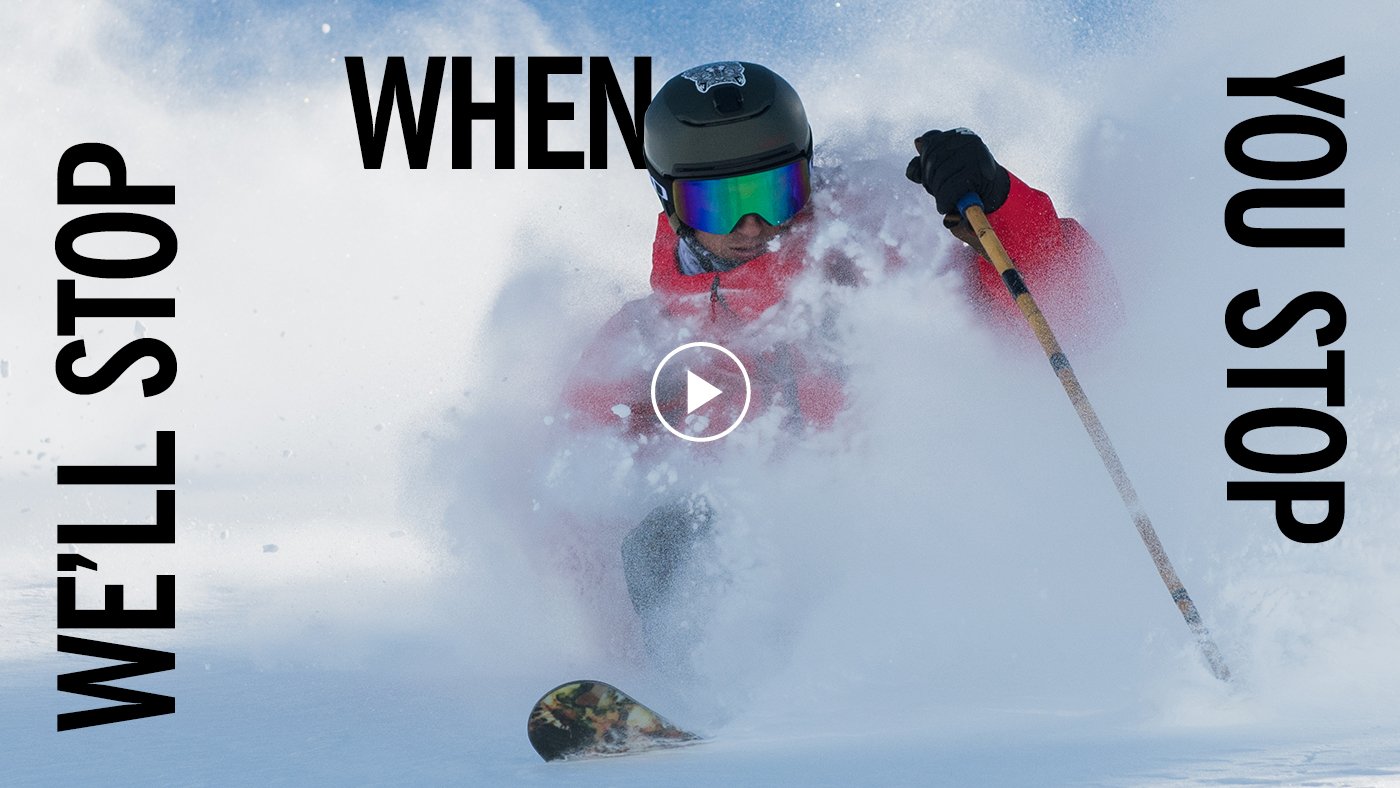 YOU MAKE US DO IT
You, doing things that most people wouldn't even consider. Drawing a line that's rarely inbounds. Descending at speeds that would give your underwriter pause. Pushing yourself in ways nature and gravity never intended. As long as you're relentlessly pushing forward, we will too. When you stop, that's when we'll stop. We're obsessing over your passion. Destroying more helmets in testing and development than some brands even create. We're agonizing over vent sizes and inseam lengths. Pouring our years, our hearts, our sweat, into one insole, one goggle, one helmet at a time. Plainly said, being there when you need us most.
KEEP STRIVING FOR FURTHER, FASTER AND BETTER. WE'LL KEEP MAKING THE GEAR THAT GETS YOU THERE.
Giro was founded more than 30 years ago by Jim Gentes, a man with an obsession for design and answering unmet needs. That obsession led him to start making his own products, and ultimately resulted in a company committed to serving the rider through personal expression and advanced performance. Our world has changed dramatically in the past three decades, but Giro has remained steadfastly committed to serving enthusiast riders. We are and always will be a product brand. We argue for weeks about the difference of less than a millimeter in a footwear last, of a headform or the chamfered edge of a vent. We are the brand that sweats the details. From an opening price point helmet to the fit and fabric of our t-shirts to the positive click that the Switchblade makes when the chinbar is engaged. It's that attention to detail that sets Giro apart. We understand that riding is more than just a fleeting hobby or a passing fad. Riding is the best part of a great life and your equipment deserves attention to the smallest of details. It's because you keep climbing. That's why we do what we do. So as long as you keep striving for faster, bigger and better, we'll keep making the gear that gets you there.
GIRO – WE'LL STOP WHEN YOU STOP
GIRO SPORTS DESIGN TIMELINE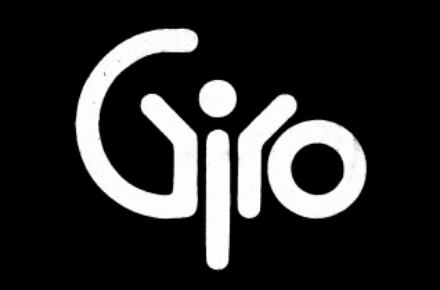 1985 THE LOGO
Jim Gentes, establishes his brand with a focus on design solutions, that enhance experience & performance. The logo he sketches "tour or circuit" embodies the ultimate feeling on a bike.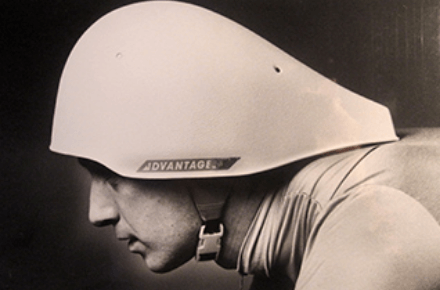 1985 ADVANTAGE
The Advantage™ helmet was designed to help riders cheat the howling winds in the new sport of triathlon, where equipment was becoming re-imagined through science.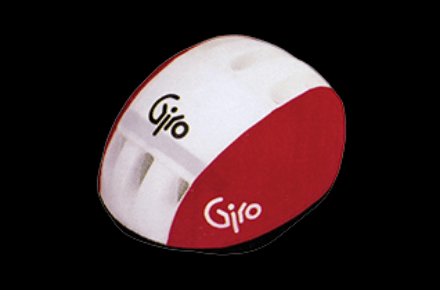 1986 PROLIGHT
Jim takes a prototype of a lightweight, high-performance helmet to the Long Beach bike show and comes back with $100,000 in orders.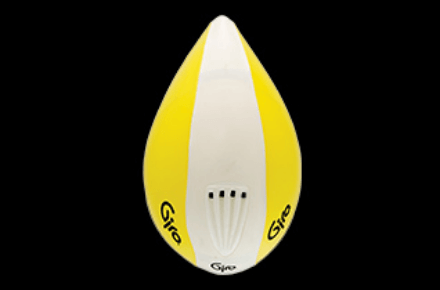 1989 AEROHEAD
The Tour de France changes forever when a young American pioneers new aerodynamic equipment (including his Aerohead™ helmet) to win the three week race by eight seconds.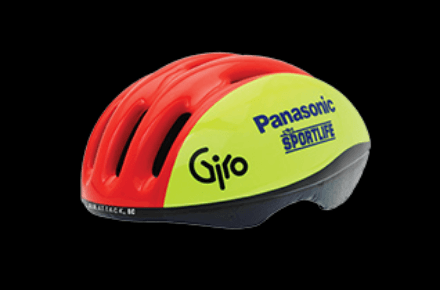 1990 AIR ATTACK
The Air Attack™ gets a surf-inspired fiberglass reinforcement to help manage impacts. Proof that Santa Cruz is the place for Giro to be.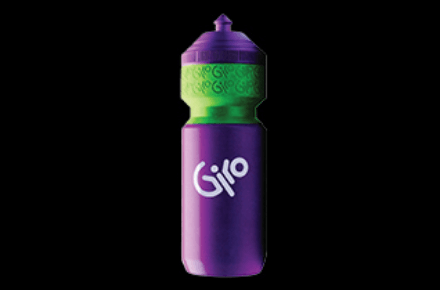 1992 BOTTLE ROCKET
We create a modular water bottle with a wide mouth screw top opening. The "pop-top" water bottle, an icon in cycling for many decades is obsoleted by Giro's Bottle Rocket Design.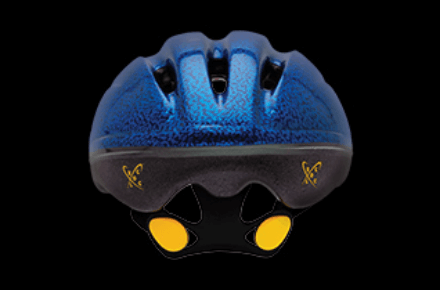 1994 ROC LOC
Roc Loc® greatly improves a helmet's stability when riding over roots and rocks. Jokes about jock straps ensue, but soon every helmet has one.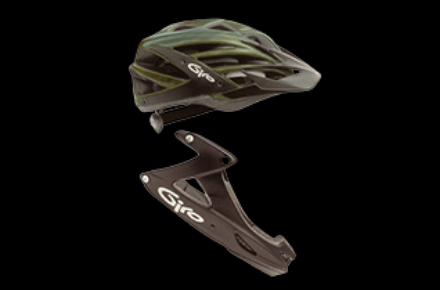 1998 SWITCHBLADE
Long-travel bikes herald a new era in mountain biking, and we create the first modular full-face helmet to meet freeriders' needs.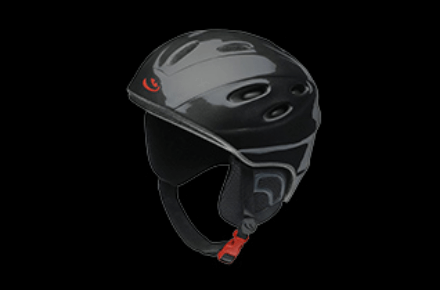 1999 NINE
Giro creates a light-weight snow helmet with vents. Skeptics laugh, but riders embrace it and helmets become a normal sight on the mountains in winter.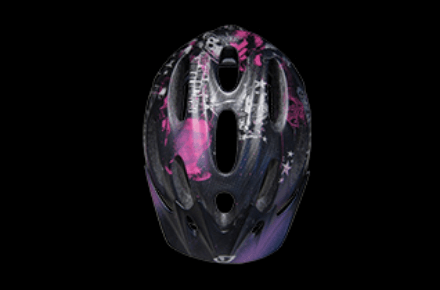 2003 XEN
The Xen™ mashes-up an XC helmet, a skate helmet and a dash of moto-style. The result is a helmet that establishes the "trail riding" category in helmets.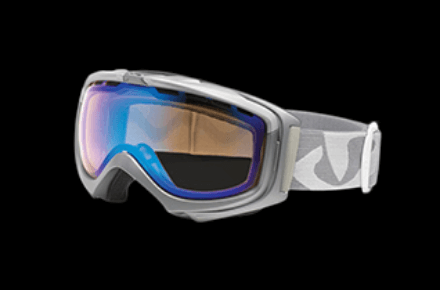 2004 SNOW GOGGLES
Shortly after entering the goggle category, we introduce the first mainstream goggle to offer a lens-interchange system — the Manifes™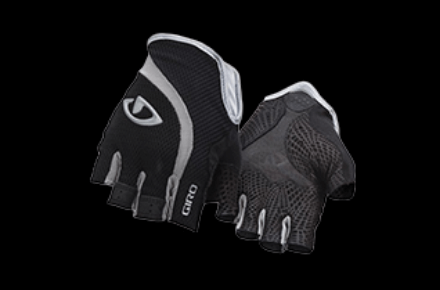 2008 CYCLING GLOVES
Giro designs a line of gloves that incorporate an unconventional, tailored "multi-panel" construction to enhance fit and feel when gripping the bar.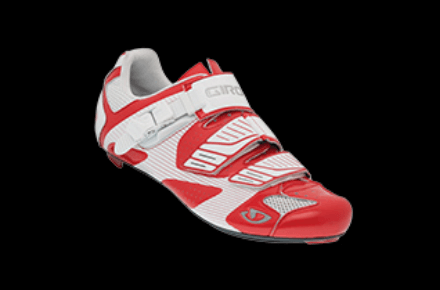 2010 FOOTWEAR
Giro debuts cycling shoes that stand out for their fit, comfort and adaptability. Many riders remark that turning the pedals now feels better than ever.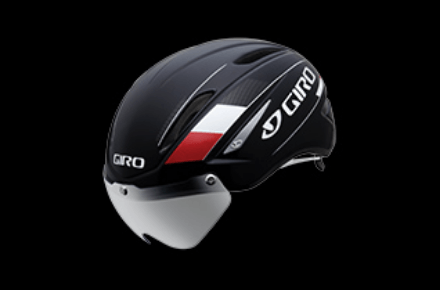 2012 AIR ATTACK
Bike design is changing with aerodynamic influence. We reinvent the Air Attack, a cannonball to the broadside of conventional thinking. Olympic gold follows.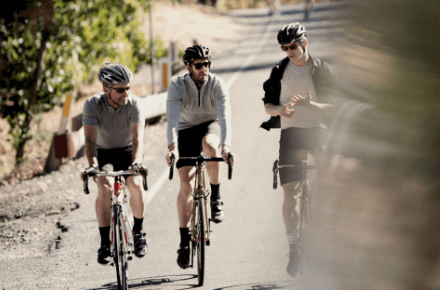 2013 APPAREL
Why not design cycling apparel for the freedom of outdoor adventure instead of anaerobic thresholds? Riders now have a choice in how to dress.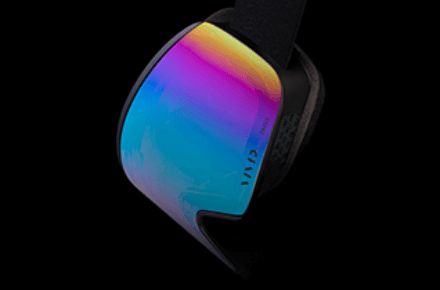 2016 VIVID OPTICS
was developed with ZEISS Optics to enhance contrast and definition. VIVID lenses reduce eyestrain, improve reaction time, boost confidence and deliver precise vision without over-saturation of color.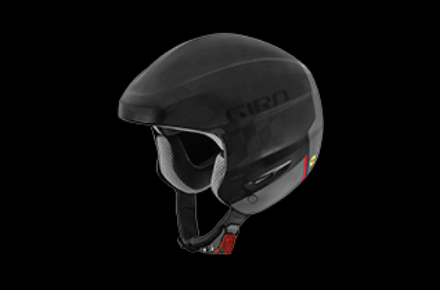 2016 AVANCE MIPS
Giro introduces the ultimate helmet for world cup downhill ski racers, with a mix of advanced materials and a new design that redirects energy called MIPS Spherical.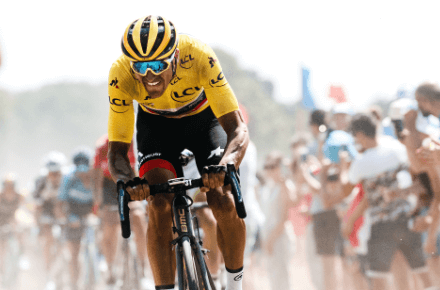 2018 AETHER MIPS
The Aether MIPS combines airy, open design with MIPS Spherical technology to advance head protection for cyclists. Its's a testament to Giro's dedication to leading head protection.