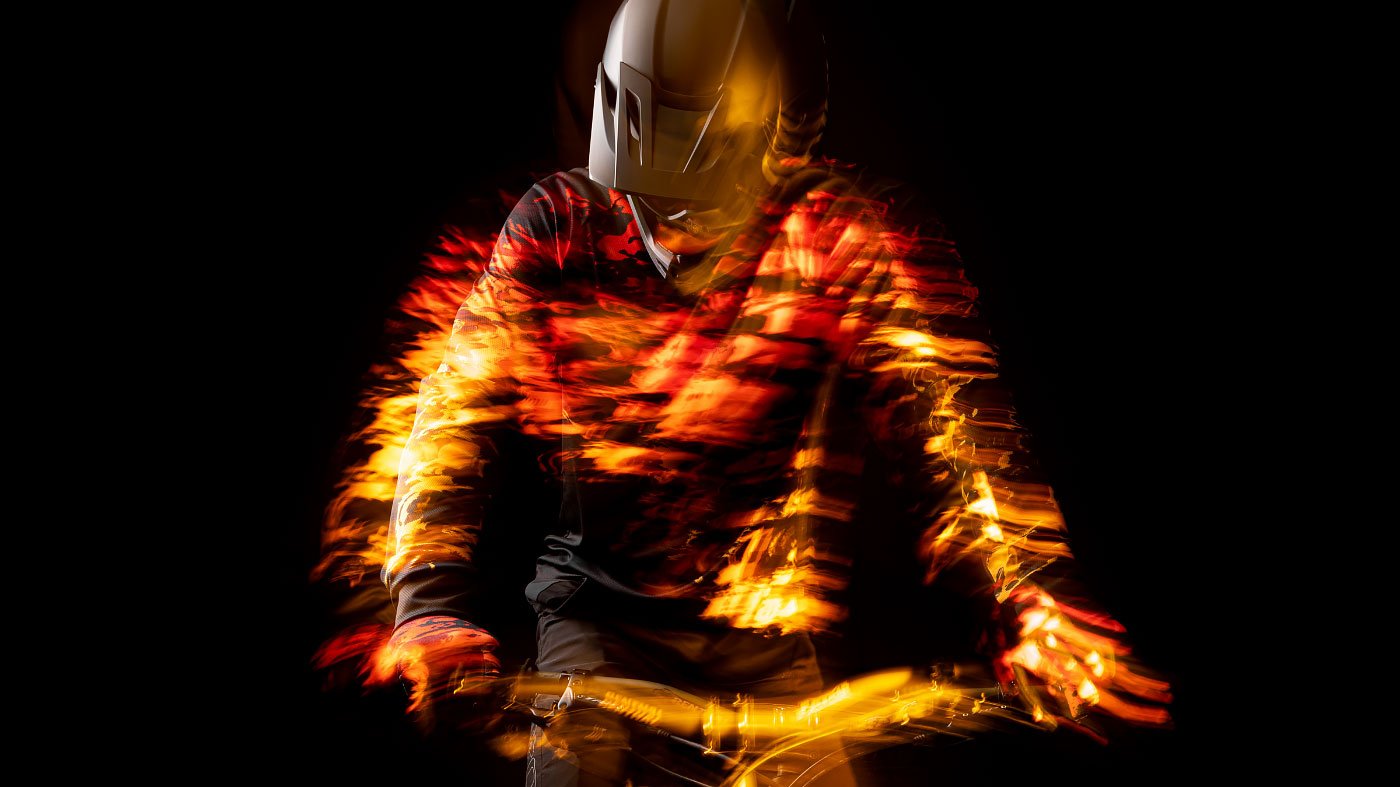 The Hyperglitch Collection
Buzzing. Blurring. Tires sliding. Popping off every undulation of the trail. It's the feeling of boundless energy. Looking three turns ahead and sprinting out of every corner.

Hyperglitch is a bold pattern, inspired by a surge of pure energy.

That feeling isn't experienced on a typical, everyday ride. And the Hyperglitch collection isn't a typical riding kit. These moments only happen when everything aligns: when your machine is just dialed, when your crew sets the stoke on fire, when you feel like you can't go wrong.

These moments are to be embraced — when everything comes together and you feel this surge of pure energy. Take this opportunity: Pedal as hard as you can and pull up. Huck to flat. Dive into the inside line. And keep lapping until the sun goes down.