The EWS Collection
Racing the clock. Riding fast and pushing your limits in exotic places. Experiencing cultures and terrain unique to each stop on the calendar. When it comes to mountain bike competition, the Enduro World Series sets the standard. Whether your chasing points and gunning for the crown (like Giro athletes Richie Rude on the Yeti/Fox Factory Team, Melanie Pugin of the BH Enduro Racing Team, and Rhys Verner of Forbidden Synthesis); competing with your buds for bragging rights, or tuning in as a race fan, there's no better platform. Giro has been a proud partner of the Enduro World Series for five years. This season we're offering a collection of limited edition apparel to celebrate this captivating series. So you can wear this kit with pride as a signal to other riders that you appreciate this world-class series.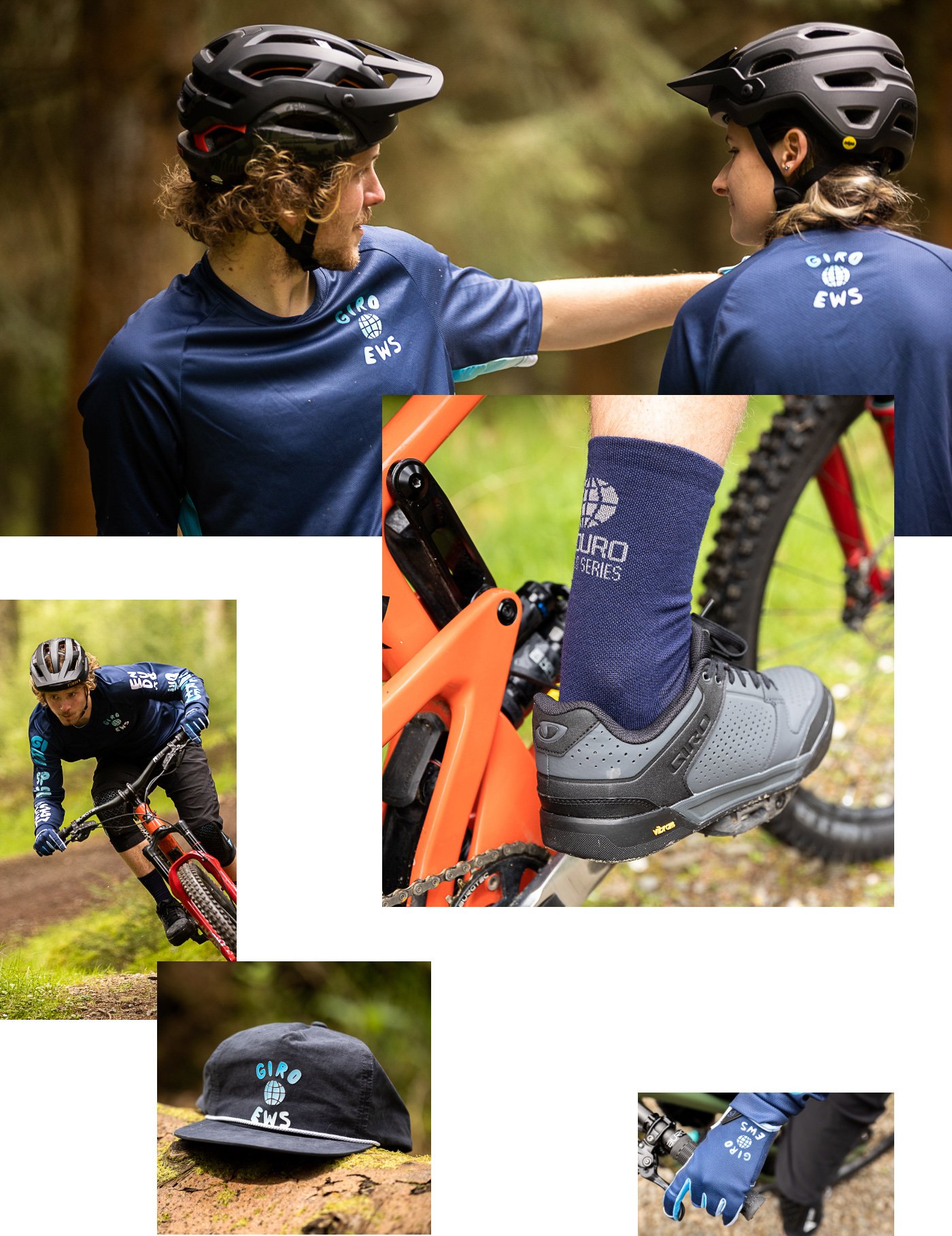 Enduro World Series Collection
Limited-edition gear inspired by the places and moments on the Enduro World Series calendar. Wear this kit to celebrate the Spirit of Enduro or as a proud nod to other EWS racers as a badge of commitment.