Insurgent Spherical Helmet
The Giro Insurgent™ Spherical delivers the protection and comfort that top gravity riders from Rampage to EWS demand, with the ball-and-socket design of Spherical Technology™ paired with best-in-class cooling power.
Insurgent Spherical Helmet
The Giro Insurgent™ Spherical delivers the protection and comfort that top gravity riders from Rampage to EWS demand, with the ball-and-socket design of Spherical Technology™ paired with best-in-class cooling power.
WHAT IS SPHERICAL TECHNOLOGY?
The unique ball-and-socket design of Spherical Technology utilizes two separate liners to help manage impact forces. The material and density of the inner and outer liners can be optimized with Progressive Layering to help manage a broad range of impact forces: the Insurgent features an outer EPS layer (to address high-speed impacts) and an inner EPP layer (with rebound characteristics designed to handle slower speed falls.) When you combine the benefits of Progressive Layering with the market-leading Mips® Brain Protection System, which can help redirect rotational energy away from the brain, you get more comprehensive protection.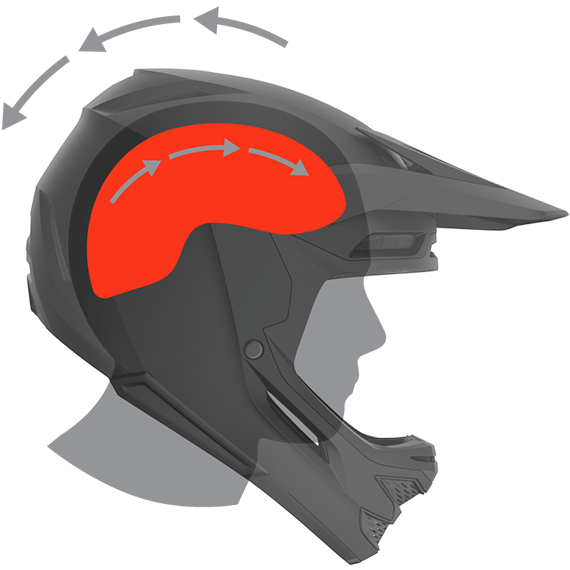 HOW DOES SPHERICAL TECHNOLOGY WORK?
Developed at the Bell+Giro Dome laboratory in partnership with Mips®, Spherical Technology's unique Ball-and-Socket Design redirects impact forces, bringing market-leading design, performance and brain protection together without compromising comfort, ventilation, weight or style.
COOLING POWER
STAY COOL
UNDER PRESSURE
We tested with our proprietary Therminator head form to measure helmet cooling efficiency and the results prove that Insurgent sets a new standard for full-face helmets. Despite added features and protection, it has 50% greater colling efficiency than Disciple Mips (cooling measured from 100º starting temperature at with 25 mph wind speed).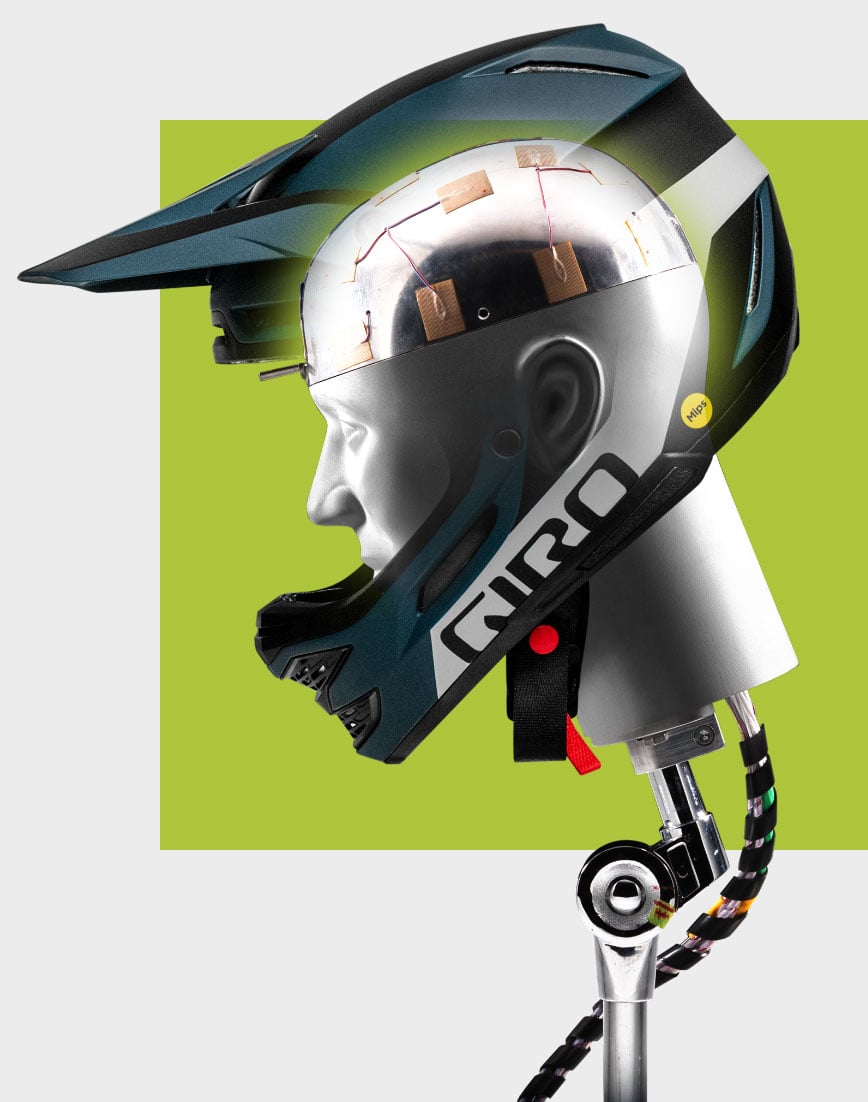 PRO RIDERS CHOOSE INSURGENT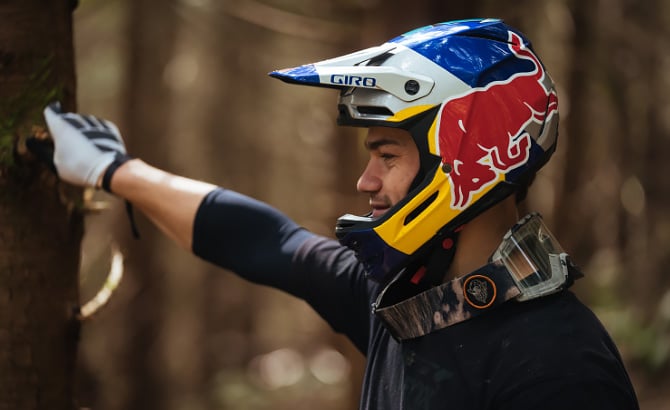 "Enduro is a sport of many disciplines with speed and long transfers, so a helmet needs to have many identities. Riding in the Insurgent gives me the cooling I want to climb and be comfortable in, and once I point myself downhill the confidence/safety of the full-face DH lid is there to push." RICHIE RUDE – YETI/FOX FACTORY TEAM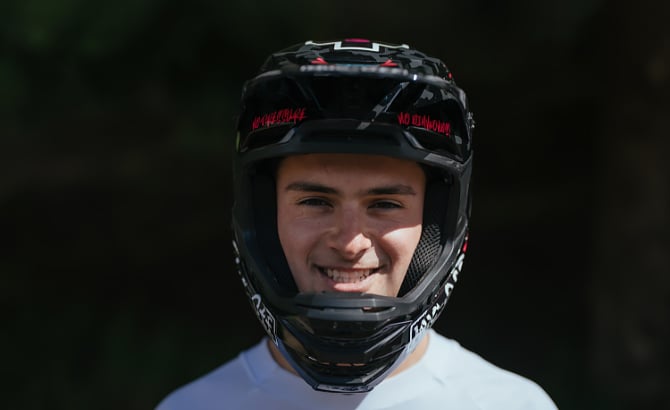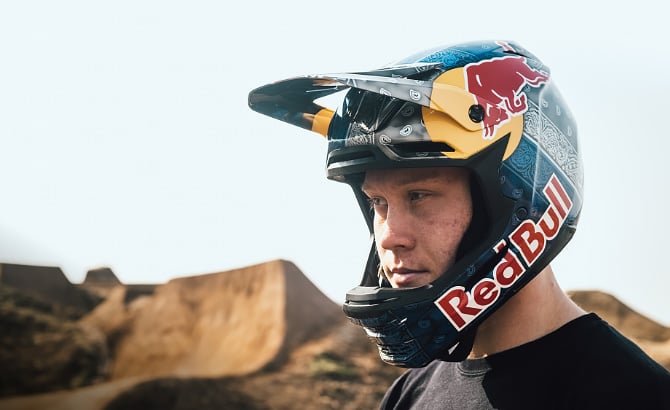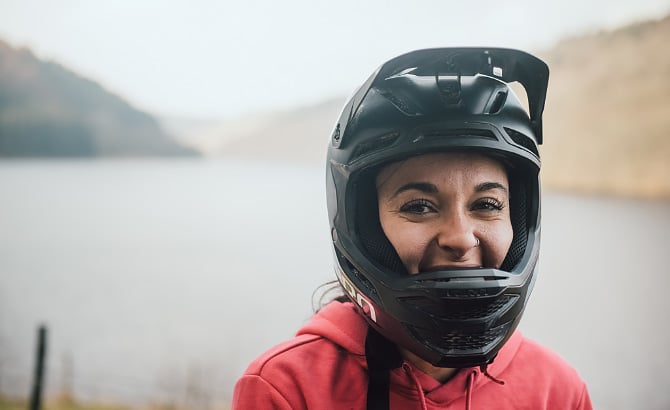 "I've been running the insurgent for the last few months and I'm loving it! It's lightweight and breathable but also has the support to make my head feel as protected as can be which is the ultimate recipe for me to feel confident on the bike! I've worn it from boiling desert temperatures to snowy UK winter conditions and everything in between, I can confirm it goes hard!" VERO SANDLER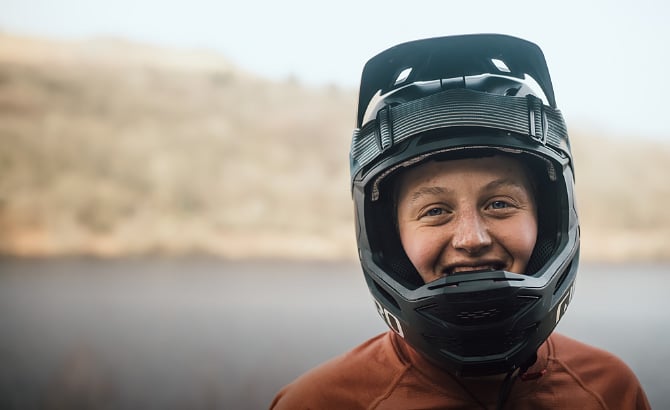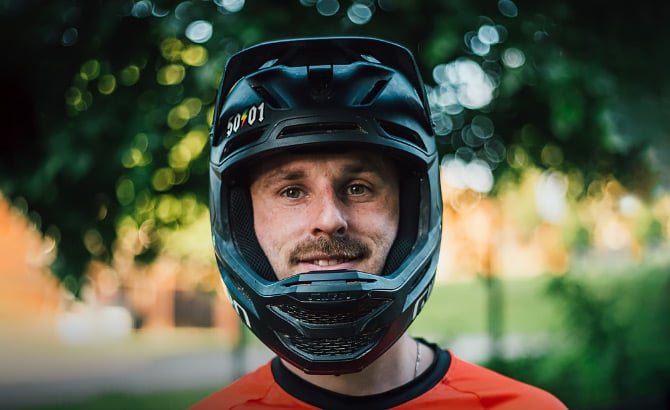 Details
Confidence to commit
From the Enduro World Series to Red Bull Rampage, top riders demand the Giro Insurgent™ Spherical and the confidence it delivers. Our engineers maximized the intake points for cool, fresh air, resulting in cooling power 50% more efficient than the Disciple™ Mips®. A lightweight, soft-touch, and absorbent pad set includes two different cheek pads with each of the three sizes, allowing for a customizable fit, which are secured via a directional snap system allowing for easy removal in case of a crash. At 1,040 grams in size M/L, the Insurgent is 200 grams lighter than the Disciple Mips despite additional features including the advanced protection performance of Spherical Technology™. Insurgent Spherical utilizes a pair of different density EPP and EPS foam layers that work like a ball and socket to redirect impact energy in a crash. Additional features include a patent-pending Flex Gasket along the lower edge of the helmet, designed to reduce the role a helmet can play in certain collarbone impacts, tool-free breakaway visor bolts with integrated Allen key receiver for easy removal, and a central visor bolt hole, which does double-duty as the ideal mount for P.O.V. action cameras.
Specs
Circumference
55-59 cm

Construction
In-Mold construction

Progressive Layering with EPS outer liner & EPP inner liner

EPP chinbar liner

Pre-preg fiberglass shell

Visor
Adjustable moto-style screw-in visor with tool-free breakaway visor bolts

Ventilation
20 Vents with internal channeling

Wind Tunnel™ cheek pad ventilation

Stack Ventilation

Optimized airflow intake vents and channeled ventilation

Fit System
Roc Loc® Air DH

Fit Kit padding with included cheek pads in 25MM and 35MM (aftermarket pad kits available)

Product Weight
1040g (size Medium CPSC, CE)

Electronics Compatibility
Added central visor bolt hole enables action camera mounting

Certification
Complies with the US CPSC Safety Standard for Bicycle Helmet for Persons Age 5 and Older

ASTM-1952-DH

ASTM-2032-BMX

EU: CE EN1078

AS/NZS

Highlights
Patent-pending Flex Gasket

Two sets of cheek pads for variable thickness adjustability

Directional snap system for removable cheek pads

25mm webbing with D-Ring buckle

Ionic+™ anti-microbial padding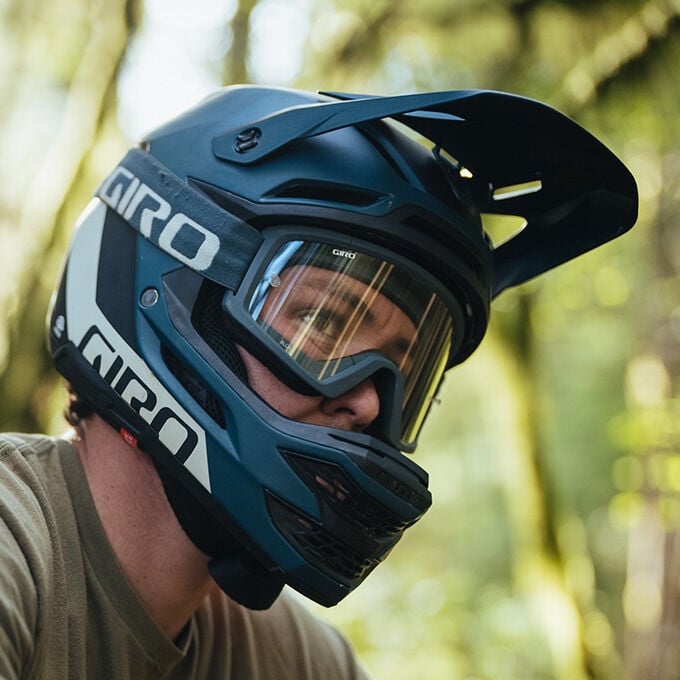 Features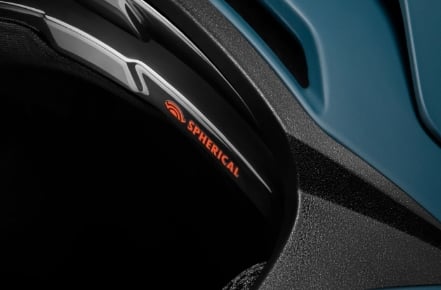 SPHERICAL TECHNOLOGY, POWERED BY MIPS®
Spherical Technology's Ball-and-Socket design, powered by Mips®, helps redirect impact forces away from the brain by allowing the outer liner to rotate around the inner liner during a crash. It also eliminates contact with hard plastic or slip-planes against the skin.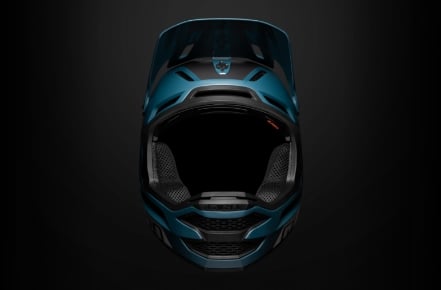 OPTIMIZED FRONT INTAKE VENTS
Giro engineers designed precise placement and shape of intake vents to optimize cool air flowing over riders' heads.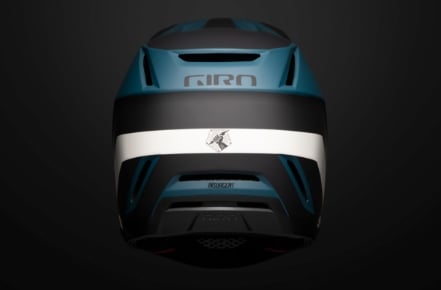 MAXIMIZED REAR EXHAUST VENTS
Our complex Wind Tunnel venting system allows hot air an easy escape route from the rear of the helmet.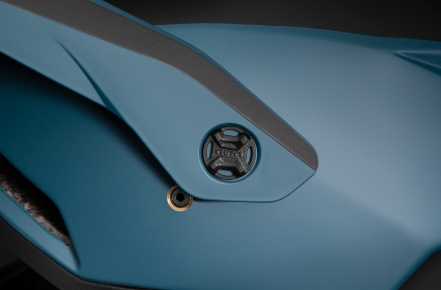 BREAKAWAY VISOR BOLTS
Tool-free breakaway visor bolts are engineered with an integrated Allen key receiver for easy removal and replacement in case of crash.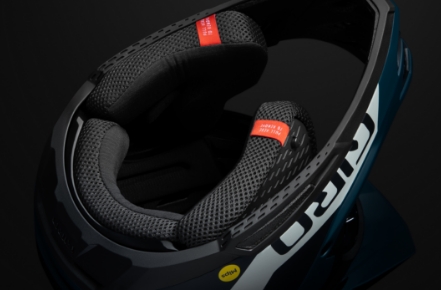 DIRECTIONAL SNAP SYSTEM
In case of emergency, cheek pads are easily removable without disturbing the riders head & neck position.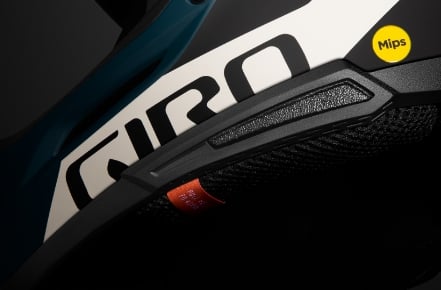 PATENT-PENDING FLEX GASKET
The zone along the lower edge of the helmet is designed to allow some flex, reducing the role a helmet can play in certain collarbone impacts.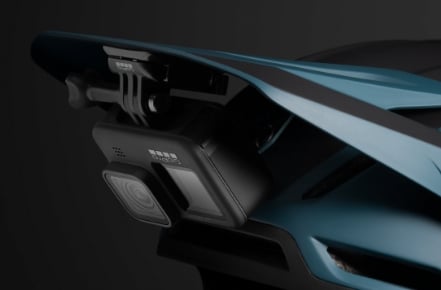 STEALTH CAMERA MOUNT
The central visor bolt hole does double duty as an ideal location for mounting POV action cameras.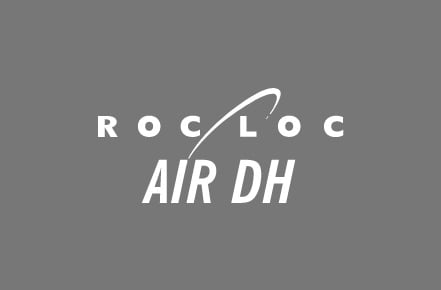 ROC LOC® AIR DH FIT SYSTEM
This revolutionary fit system adds a new dimension to helmet performance by enhancing cooling, as well as fit comfort and stability. Using a patented design that suspends the helmet just slightly off the top of the skull, Roc Loc® Air DH allows cool airflow to pass directly over your head, further enhancing the performance of vents and internal channeling that exhaust heat out of the helmet. Fit and feel adjustments mimic the Roc Loc 5, allowing you to easily custom tune fit tension and fore-aft tilt of the helmet in seconds using a single hand.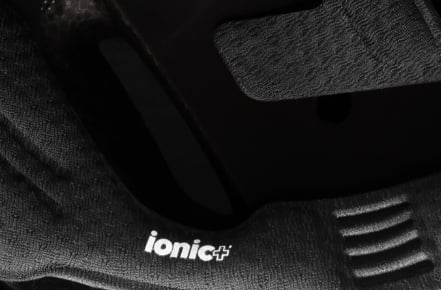 IONIC+ ® Padding
Pure silver is the secret ingredient that gives IONIC+ ® the power to provide natural, permanent odor protection to keep your helmet feeling fresh.