Giro Sport Design, the cycling world's design leader, revealed several exciting new helmets, apparel pieces and footwear models today at the Eurobike trade show in Frankfurt, Germany.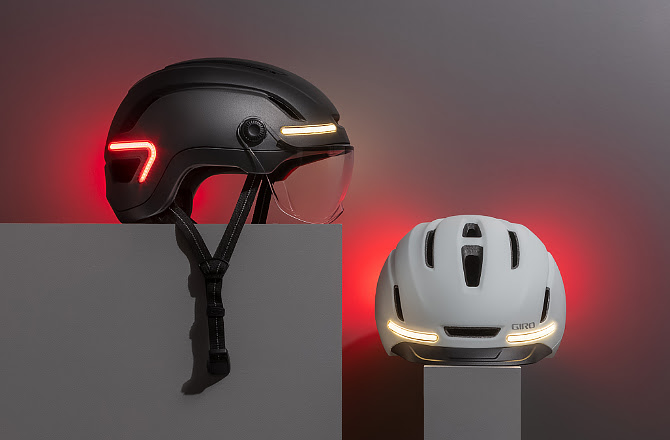 The flashiest new technological innovation is the new Ethos™ Mips® and the Ethos™ Mips® Shield. These helmets are compact and stylish commuter models featuring integrated LED lights, remote-controlled turn signals, and the added protection of Mips® Brain Protection System. The Giro Ethos Mips and Ethos Mips Shield will be available this fall from authorized Giro retailers worldwide for $270 US MSRP / €289,95 Ethos Mips Shield and $250 US MSRP / €289,95 Ethos Mips.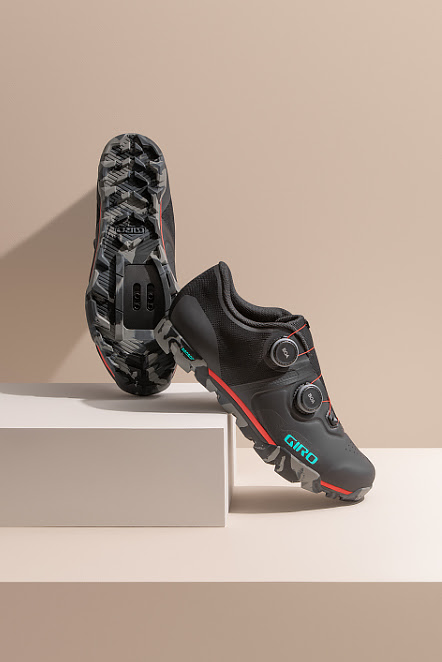 In footwear, the launch of the Formula™ and Formula™ Pro shoes represent the stuff of singletrack dreams. These models are built to deliver a powerful trail experience to riders who enjoy riding uphill almost as much as downhill. Both models include BOA® closures for ease of adjustment, grippy Sensor® rubber outsole for traction, a dual-injected carbon composite plate for powerful yet lightweight efficiency, and an abrasion-resistant textile and microfiber upper for comfort–all combined for the ultimate aggressive trail shoe. The Giro Formula and Formula Pro are available this fall from authorized Giro retailers worldwide for $300 US MSRP / €269,95 Formula Pro and $250 US MSRP / €239,95 Formula.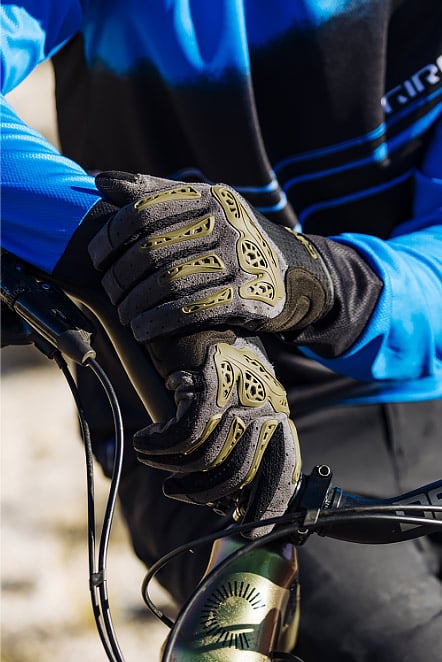 The all-new Gnar glove delivers grip and abrasion resistance, but also serves up an added dose of protection across the knuckles. The Gnar deploys D30 Impact Additive TPR knuckles to brush aside branches or lessen the blow of the occasional tree-punch. D30 also supplies the 3mm crash pad while a pair of Renew Series™ materials lighten the Gnar's impact on the environment. ARIAPRENE® backhand material keeps things cool while AX Suede® BRAVO palm/fingers offer up grip that doesn't sacrifice bar-feel. The Giro Gnar gloves will be available this fall from authorized Giro retailers worldwide for $50 US MSRP / €59,95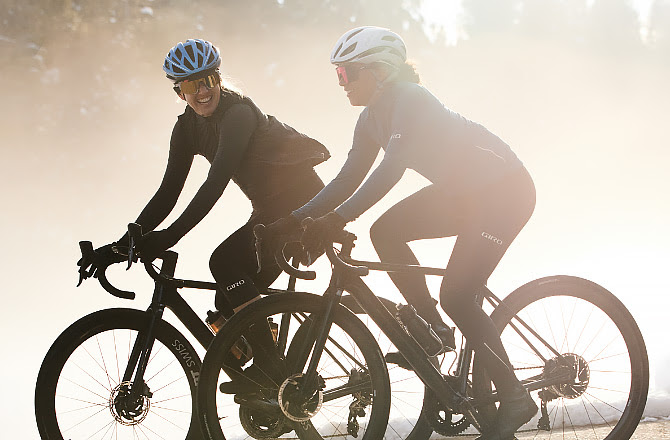 Giro also announced the launch of a new Fall Apparel line, which expands on the commitment to sustainable apparel for Road, MTB, and gravel through the Renew™ Series. Key additions include Cascade Insulated Jacket ($250.00/€149,95) and vest ($200.00/€209,95) as well as Chrono Elite Long Sleeve Jersey $150.00/€149,95. These pieces and others will be available from authorized Giro retailers worldwide starting in late summer 2022.
As part of the Renew Series Line, these pieces are leading the way to cycling apparel that's better to ride in, and better for the planet. Every style that earns the Renew Series designation contains a minimum of 50% recycled content by mass, helping to reduce landfill waste, clean up our oceans, and reduce burden on natural resources.