The Axis Goggle and Bryan Fox… Since the Axis Goggle's inception a couple seasons back, it's the only goggle Bryan will put on his face when it's time to venture out on epic deep powder missions. So when we approached Bryan with the idea of collaborating on a signature Axis Goggle graphic of his choosing, you can be sure the lightbulbs started flashing and stoke levels were high.
The next steps were obvious. 1: Get Bryan together with our design team. 2: Start scheming. This is the result, and the story behind the inspiration.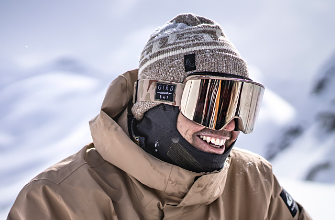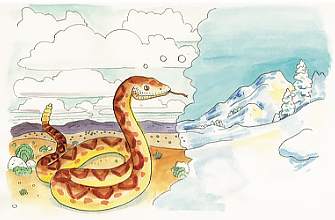 Bryan grew up in Ramona, CA. A dusty desert town a fair bit further than a stone's throw away from anywhere you can ride a snowboard. But that didn't stop the young Fox from dreaming of higher elevations and two foot days.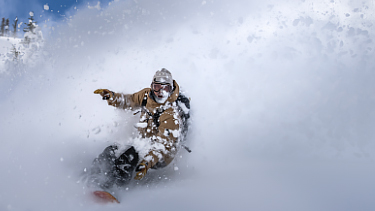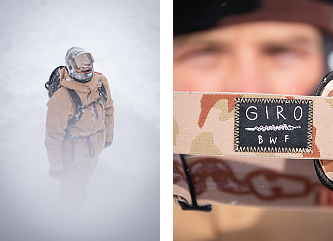 Inspired by his childhood adventures in Ramona and the resulting close encounters with rattlesnakes (You watched the video, right?) the the desert camo pattern and "Rattler from Ramona" motifs of the graphic tie the whole thing together.
"I remember being maybe 10 years old and playing behind my parent's house and climbing this rock with my brother. Right when I got to the top there was a rattlesnake up there sunning and it coiled up and looked like it was going to strike, my face was super close to it. It was the first time that I can remember understanding that I was part of a natural world. That's part of why I think snowboarding is beautiful, is it's like this purposeful dance with nature." — Bryan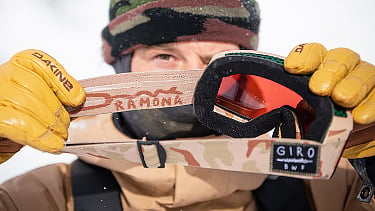 The moral of Bryan's Signature Graphic Axis Goggle? No matter where you live, never stop dreaming of the stoke you know snow can bring. Even if that place has rattlesnakes.