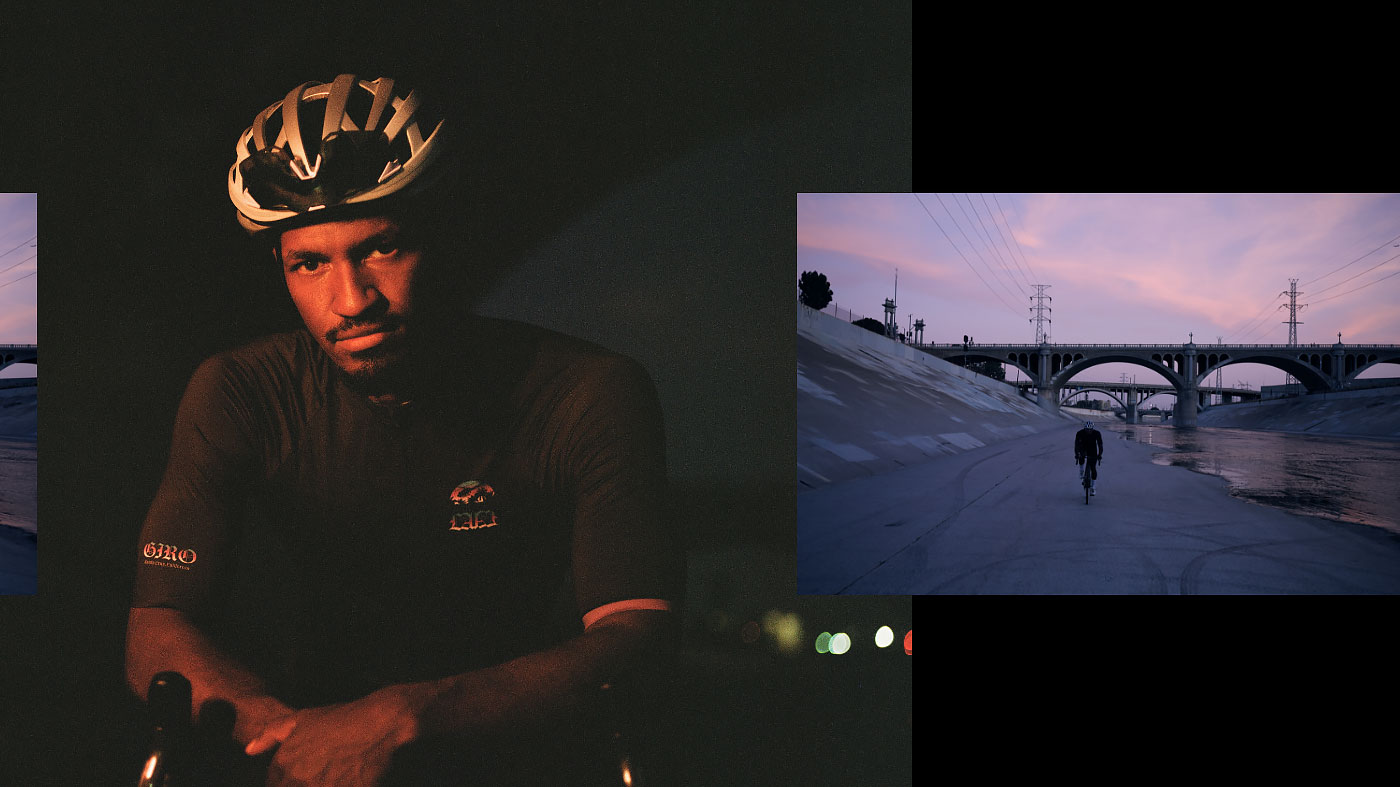 The Andrew Jackson Collection
THE CITY HAS CHANGED
THE PEOPLE HAVE CHANGED
THE BIKES HAVE CHANGED
THE ONE THING THAT STAYS THE SAME I'M NEVER NOT RIDING
-ANDREW JACKSON
Andrew Jackson hails from downtown Los Angeles, California, and has an impressive history as a BMX street-riding legend. He recently discovered the joy of drop bar bikes, trading rail slides and wall rides for gravel events and road races. He brings a new, creative style to gravel and road riding, which is inspired by his BMX background and his professional career as a filmmaker.
This graphic began with a photograph that Andrew shot of a street in the Arts District of LA. Andrew is producing a film project on the streets of LA, and has been documenting its people and places for years with his camera. "LA has changed so much in the past few years," he says. "This neighborhood has become gentrified. Lyft has a huge corporate office there now." Riding these streets every day, Andrew clearly sees the contrasts between the old Arts District and the new, gentrified version. "It's a city of contrast – when people think of LA, they think palm trees and sunshine," he says. "We have that, but we also have tent encampments next to $5 million dollar homes. We have an Arts District that artists can no longer afford, because it's been called the hottest real estate market in the country. People think that the best riding in LA is along the beach, but I have amazing gravel rides that start downtown."
The studio collection is an ode to Los Angeles – It acknowledges the city's flaws while honoring its beauty and unique place in today's culture. This kit also celebrates Andrew's spirit of approaching road and gravel riding with a fresh, new creative style.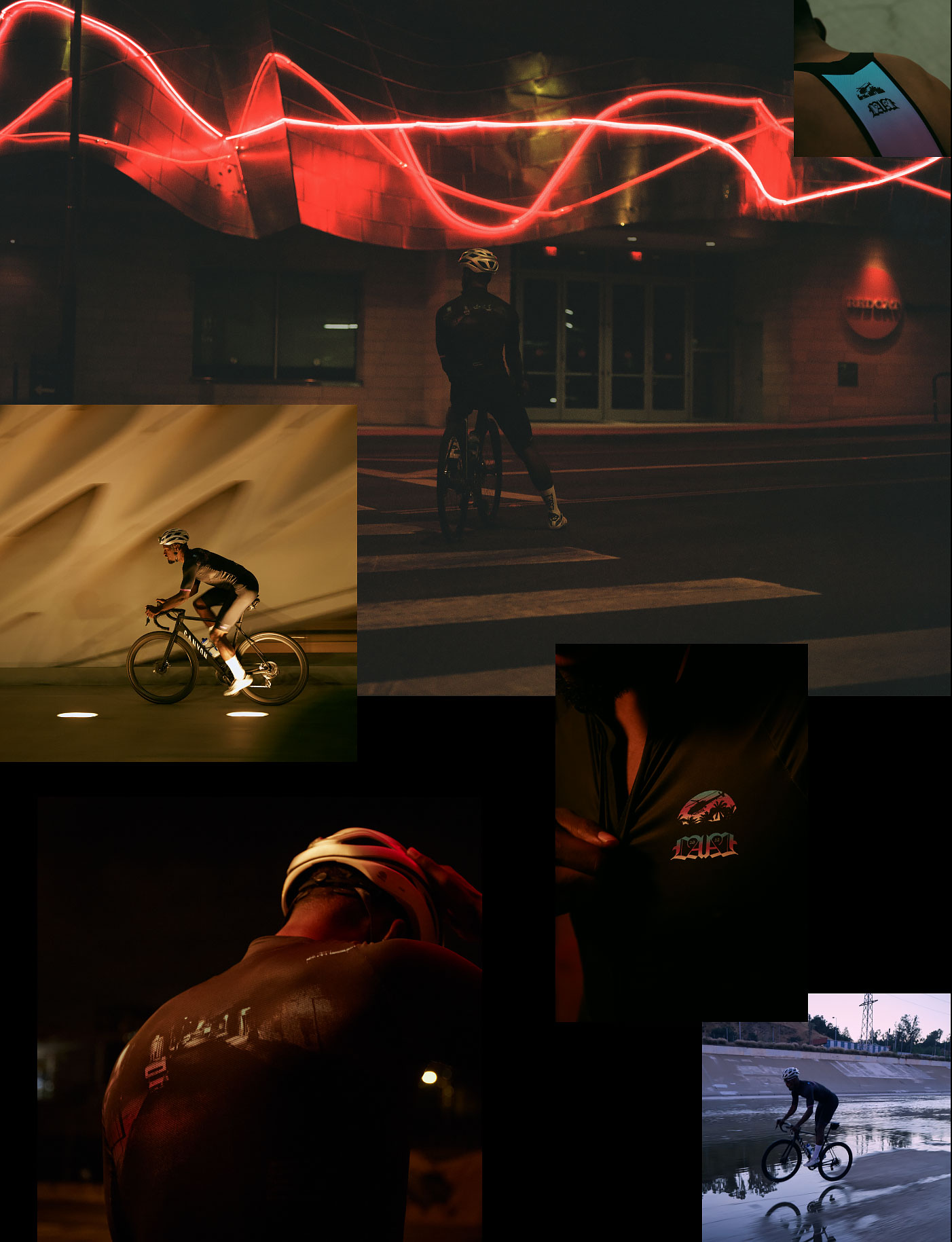 Andrew Jackson Collection