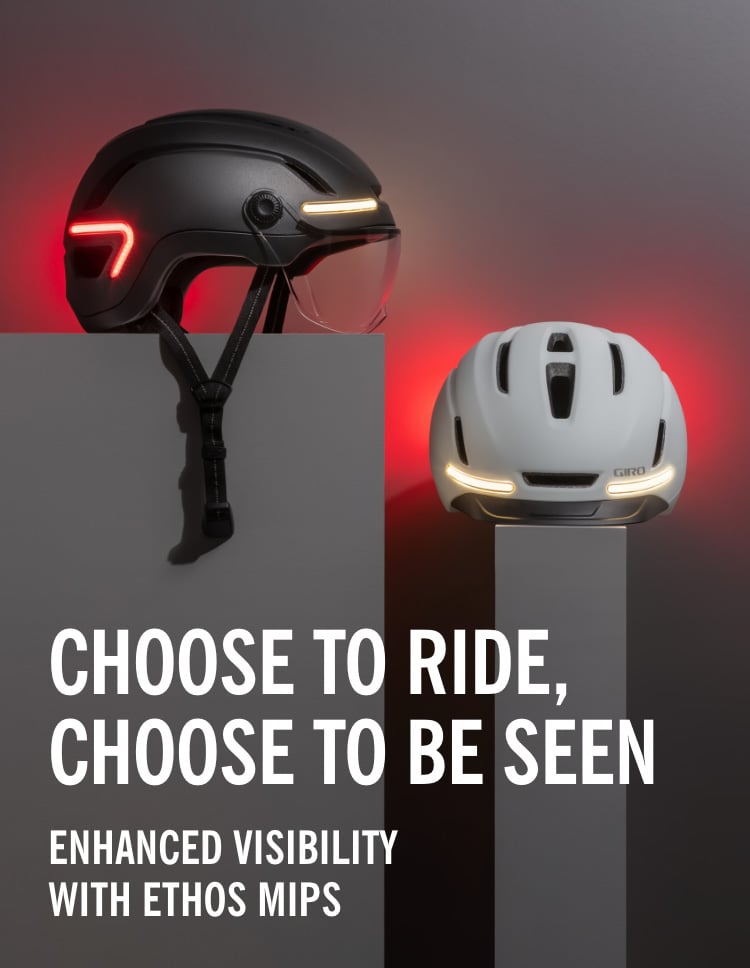 A lightweight in-mold design with built-in front and rear LED lights and remote handlebar-activated turn signals is the perfect accessory for the daily commute through the urban jungle
A lightweight in-mold design with built-in front and rear LED lights and remote handlebar-activated turn signals is the perfect accessory for the daily commute through the urban jungle
Select Styles for Availability
ETHOS HELMET LIGHT SETTINGS
| | HIGH SOLID | LOW SOLID | HIGH FLASH | LOW FLASH |
| --- | --- | --- | --- | --- |
| LUMENS: TOTAL | 65 | 35 | 75 | 40 |
| LUMENS: FRONT LIGHT | 45 | 25 | 45 | 25 |
| LUMENS: REAR LIGHT | 25 | 10 | 30 | 15 |
| RUNTIME | 2.5H | 5.5H | 7.5H | 11H |
| | |
| --- | --- |
| LUMENS: TOTAL | 65 |
| LUMENS: FRONT LIGHT | 45 |
| LUMENS: REAR LIGHT | 25 |
| RUNTIME | 2.5H |
| | |
| --- | --- |
| LUMENS: TOTAL | 35 |
| LUMENS: FRONT LIGHT | 25 |
| LUMENS: REAR LIGHT | 10 |
| RUNTIME | 5.5H |
| | |
| --- | --- |
| LUMENS: TOTAL | 75 |
| LUMENS: FRONT LIGHT | 45 |
| LUMENS: REAR LIGHT | 30 |
| RUNTIME | 7.5H |
| | |
| --- | --- |
| LUMENS: TOTAL | 40 |
| LUMENS: FRONT LIGHT | 25 |
| LUMENS: REAR LIGHT | 15 |
| RUNTIME | 11H |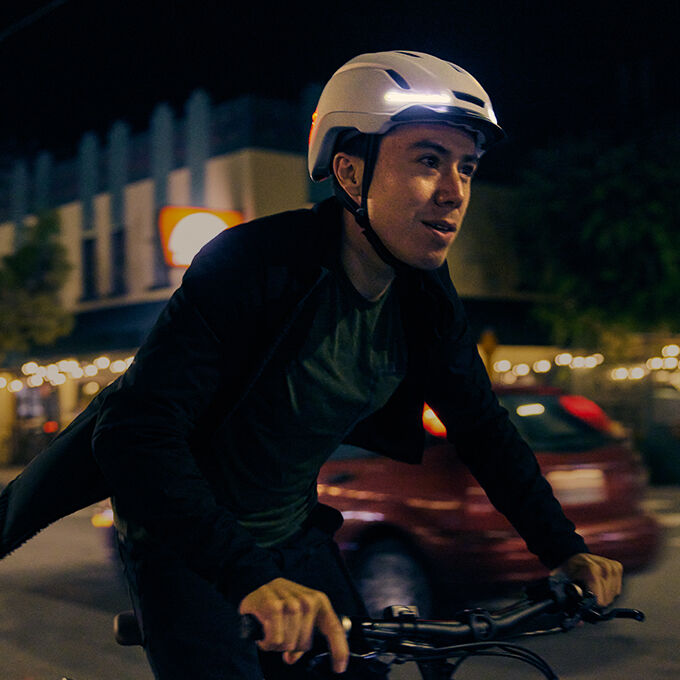 Details
Standout Style with Bold Visibility
Choose to ride, choose to be seen. The Ethos™ Mips® is a revolution in transportation, with a compact and stylish form featuring the added protection of Mips® Brain Protection System highlighted by integrated LED front white lights, rear red lights, and amber turn signals, all controlled via an intuitive handlebar remote. The entire system is USB-C rechargeable with an estimated run time of 10 hours in low-blink mode and 5 hours in the high-blink mode, which delivers 45 lumens front and 30 lumens rear. Helmet and remote can be fully charged in just 2 hours and 1 hour, respectively. The Ethos Mips features a TPU soft rubber waterproof brim. (The Ethos Mips also is available with a clear, molded eye shield as the Ethos Mips Shield). Despite the added technology, in-mold construction keeps the weight manageable, full hardbody coverage adds durability, and a Roc Loc® City Mips fit system plus quick-dry padding ensure comfort. Whether you're a dedicated bike commuter, running the kids to school on your e-cargo bike, or simply looking for added visibility as you ride around town, the Ethos Mips is a look into the future.
Specs
Reflectivity
Reflective decals and webbing

Construction
In Mold construction

Visor
TPU soft rubber waterproof brim

Battery Type
Lithium Polymer

Ventilation
12 vents with internal channeling

Fit System
Roc Loc® City Mips®

Product Weight
475g (size Medium CPSC)

Certification
Complies with the US CPSC Safety Standard for Bicycle Helmet for Persons Age 5 and Older

Highlights
Built-in front (white) and rear (red) LEDs

Handlebar-activated turn signals (amber/yellow)

Micro-USB C rechargeable

Deep coverage

Quick-dry padding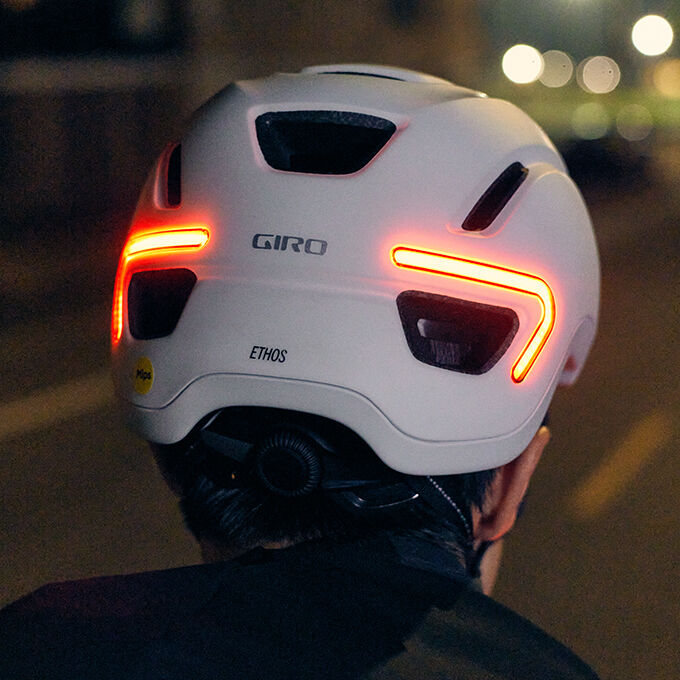 Features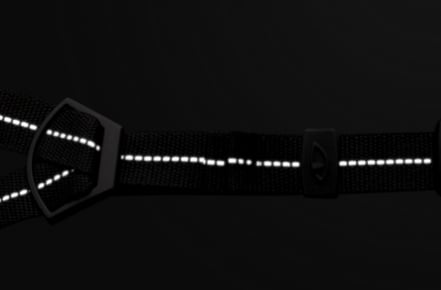 Reflective Webbing
Reflective threads are strategically woven into the helmet retaining straps for an added element of visibility.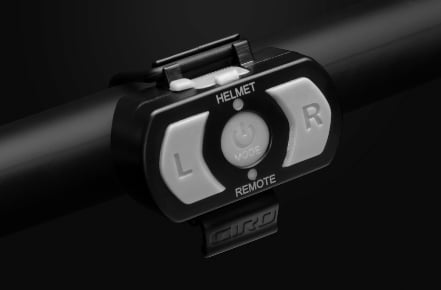 Intuitive Remote
The handlebar-mounted remote controls front and rear lights, allowing riders to select solid or flashing modes, change brightness levels, and easily activate the turn signals.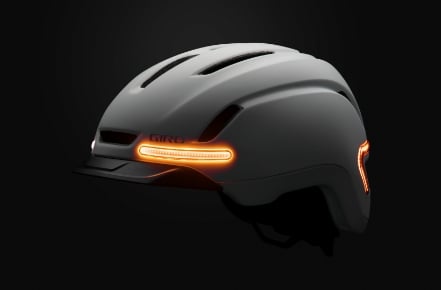 Turn Signals
With their bright amber flashes, the integrated turn signals speak the common language of traffic, broadcasting the rider's intended path to other road users.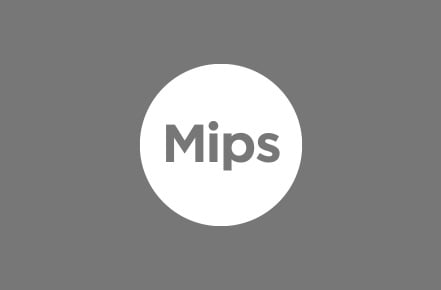 INTEGRATED MIPS® BRAIN PROTECTION SYSTEM
All Giro helmets are designed to reduce as much energy as possible while meeting and exceeding stringent safety standards. The goal of Giro's Integrated Mips®-equipped helmets is to reduce rotational forces, while enhancing fit and comfort by combining the MIPS slip plane with the helmet's adjustable fit system. Giro believes that helmets equipped with this technology can reduce the amount of rotational force that may be transferred to rider's brain in certain impacts.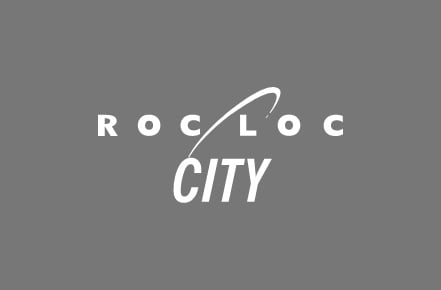 ROC LOC® CITY MIPS® FIT SYSTEM
The Roc Loc® City Mips fit system features a rubberized dial for easy adjustability and large plush pads for ultimate comfort and stability. The fit system is made of a durable flexible material for long term performance and daily lockability. The three positions of vertical adjustability, and 6cm range make this a perfect fit, for your daily use.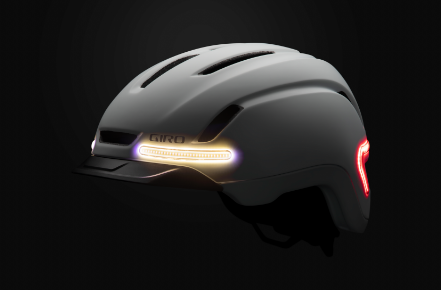 INTEGRATED AND RECHARGEABLE LED LIGHTS
Front and rear integrated and rechargeable LED lights: two front "be seen" white lights and two red rear lights for substantially increased visibility to drivers.