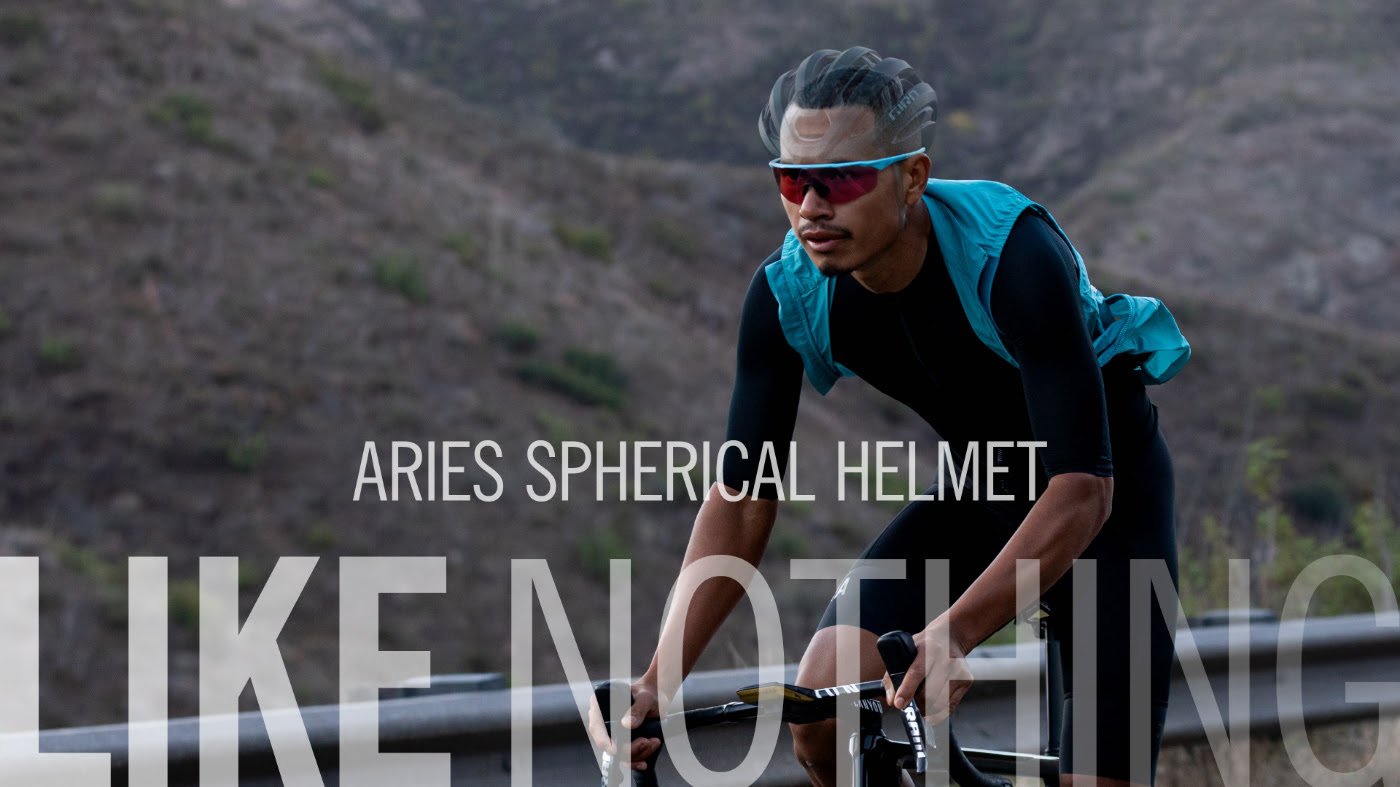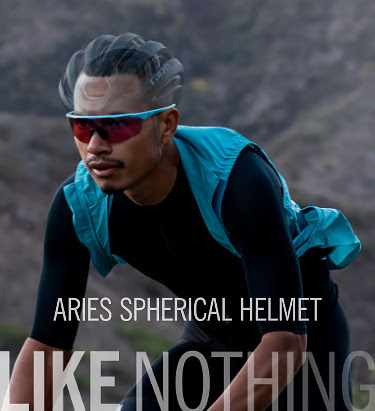 Lighter, cooler, sleeker, plus all the added protection of Spherical Technology powered by Mips® and our new DryCore™ sweat management system: the Aries Spherical is like nothing before.
Lighter, cooler, sleeker, plus all the added protection of Spherical Technology powered by Mips® and our new DryCore™ sweat management system: the Aries Spherical is like nothing before.
Select Styles for Availability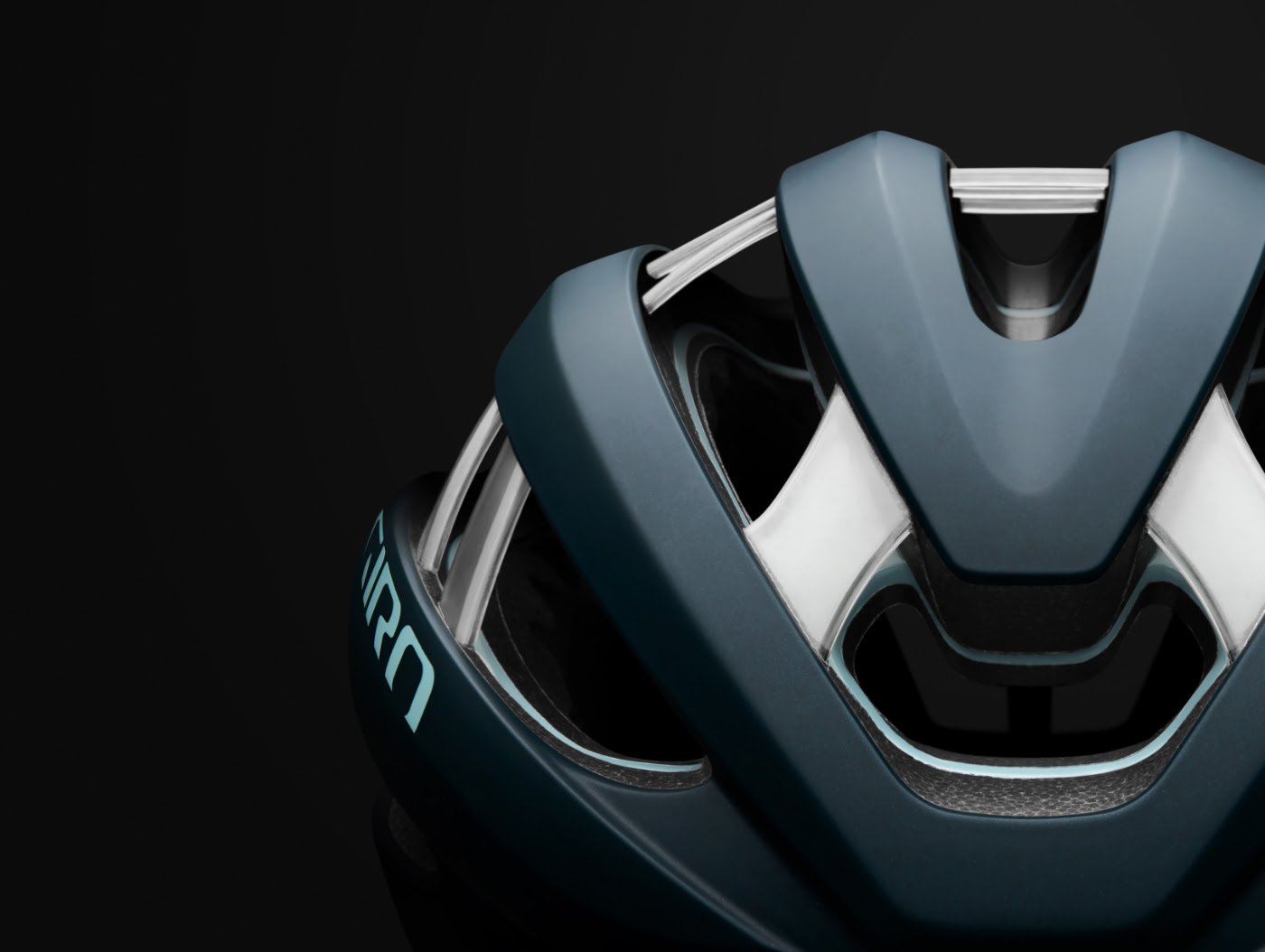 STRUCTURAL INTEGRITY
The proprietary AURA II Reinforcement Arch makes everything possible. These shatter-resistant, translucent twin bridges run throughout the helmet, providing structural integrity without adding unnecessary weight. Aries' ultra-low weight (~5% lighter than Aether), impressive cooling power and sleek, compact shape would not be possible without AURA II.
SPHERICAL TECHNOLOGY
This unique ball-and-socket design, powered by Mips®, helps redirect impact forces. Spherical Technology also boasts more comfort, improved airflow, and Progressive Layering (which mates two densities of EPS foam to address a wide range of impact energy).
The results are clear: independent authority Virginia Tech has rated Aries #1 in reducing the risk of injury. It's the best performing helmet they've tested so far – even out-performing much bigger, bulkier helmets at reducing risk.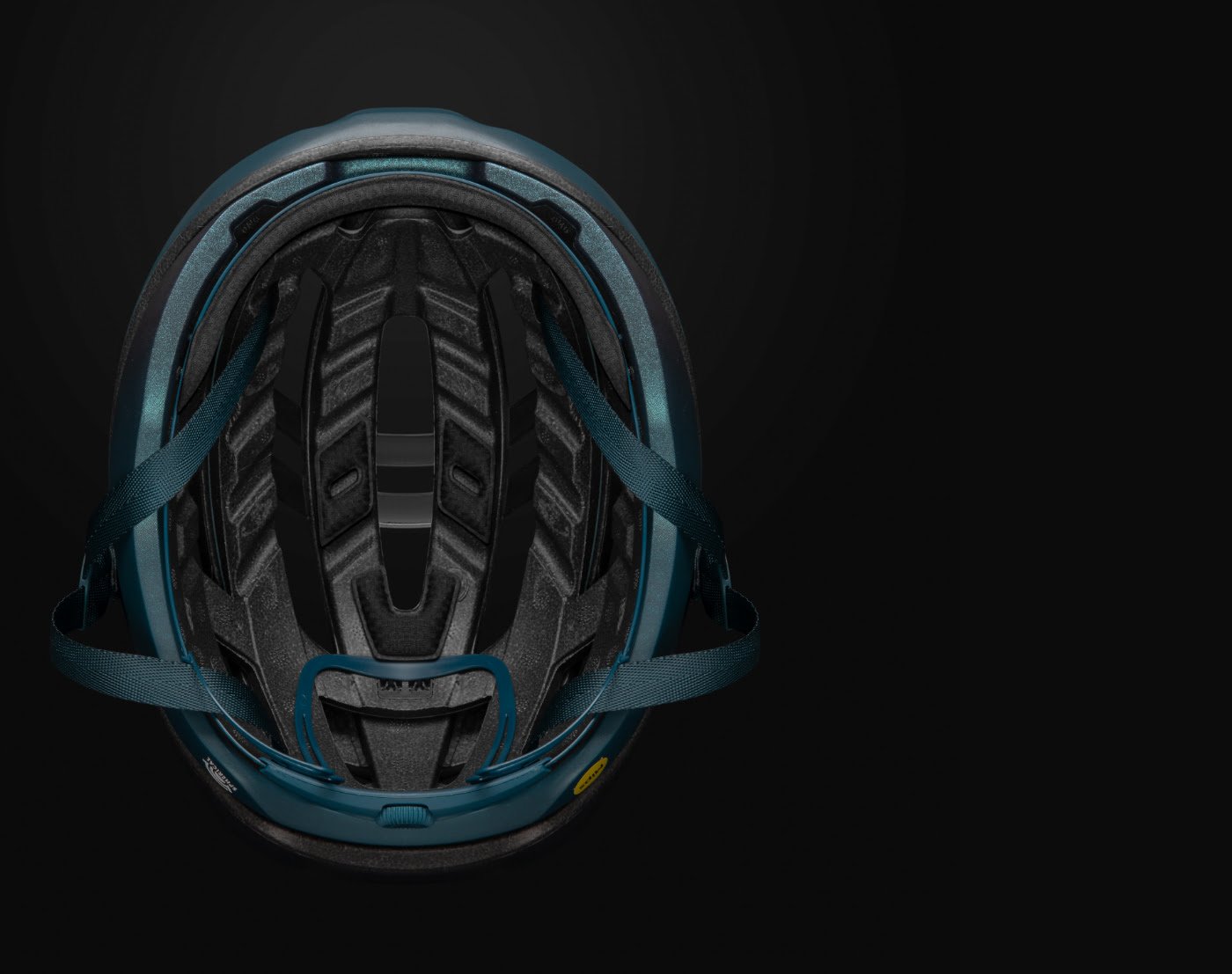 COOL COMFORT
Deep internal channels connect with Aries' massive front and rear vents. This system provides a path for cool air to flow over the rider's scalp and exit the rear, taking excess heat with it. Aries outperforms our previous cooling benchmark, the Aether, with a 2.3% improvement in cooling efficiency.
Aries also debuts our revolutionary DryCore™ sweat management system. A soft, silicone bead is hidden within the plush brow pad that redirects sweat away from the forehead and to the temples, where it can evaporate more easily.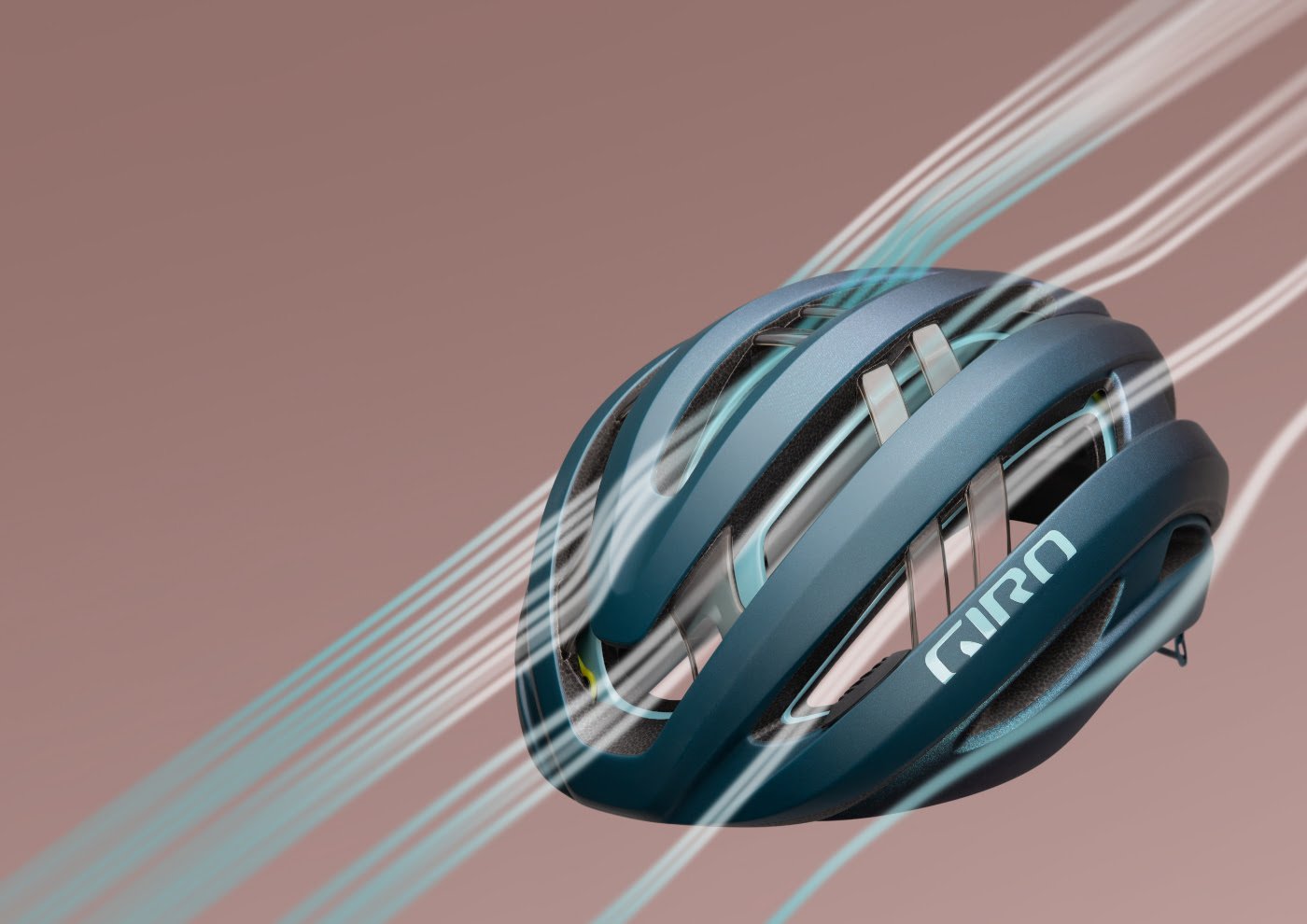 STREAMLINED SPEED
When it comes to going fast, smaller truly is better. To craft Aries, we focused on reducing the frontal surface area to eliminate more drag. Add in tiny details like chamfered edges on the AURA II, and meticulously engineered internal channeling that actually speeds up the air as it exits the helmet, and Aries emerges as the climbing helmet that doesn't sacrifice speed, reducing aerodynamic drag by 4% over Aether Spherical.
PROS CHOOSE ARIES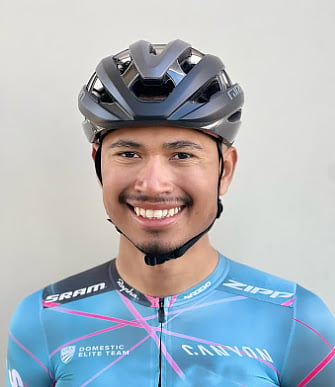 ANGEL MUÑOZ
MIAMI BLAZERS
"The new Aries is a game changer! A lightweight, well-ventilated helmet with added safety with the Spherical Technology: what more can you ask for a top end helmet?"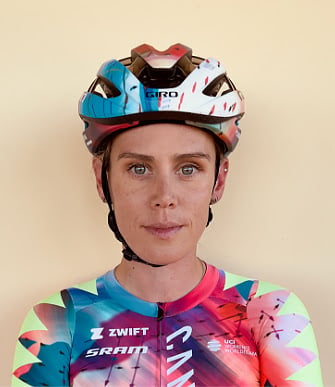 TIFFANY CROMWELL
CANYON/SRAM RACING
"The Aries to me feels like the best of both worlds taken from the Eclipse and Aether and put together in one helmet. A smaller overall structure, comfortable and with good airflow."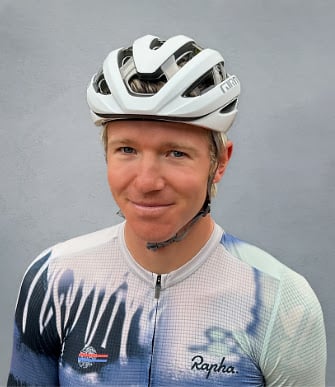 KEEGAN SWENSON
SANTA CRUZ HTSQD
"I love the increased ventilation and slim fit of the Aries! It will definitely be my go-to helmet for hot days where staying cool is a top priority."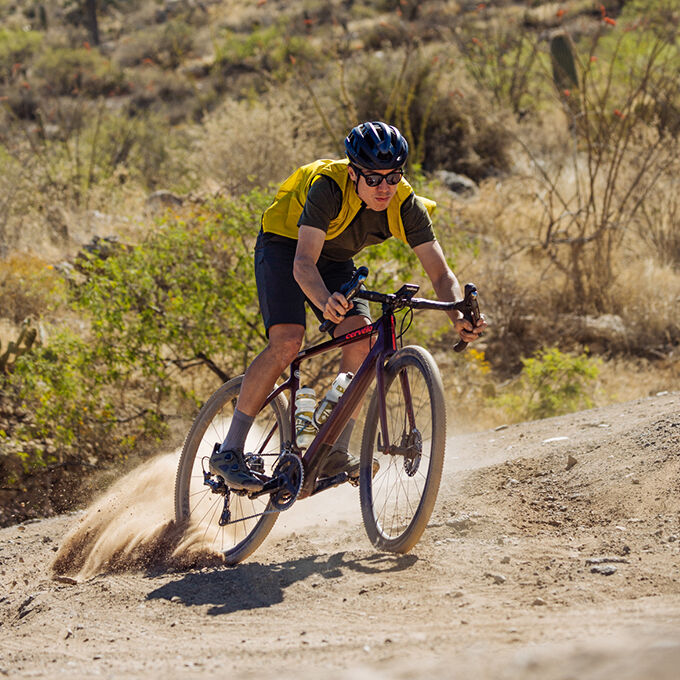 Details
Like nothing
A helmet that feels like it isn't there: the all-new Aries™ Spherical is like nothing before. Its sleeker form and lighter weight (only 270 grams in size medium, CE certification), deliver sensational comfort and cooling power. Spherical Technology™, our ball-and-socket design powered by Mips®, adds protection by redirecting energy away from the brain in certain impacts, and Progressive Layering with dual densities of Nanobead EPS foam adds more comprehensive energy management. 24 Wind Tunnel vents are maximized by the AURA II Reinforcement Arch, while a plush DryCore™ brow pad manages sweat and combines with a network of intricately engineered deep internal channeling to elevate comfort. From the proven reliability and adjustability of the Roc Loc® 5+ Air fit system, to full lower hardbody coverage to enhance durability, to the meticulous production quality, the Aries is state-of-the-art performance, protection, and style.
Specs
Construction
In-mold construction

Nanobead EPS foam

Full lower hardbody coverage

Ventilation
24 vents and Deep Internal Channeling

Fit System
Roc Loc 5+ Air

Product Weight
275g (size Medium CPSC)

Certification
Complies with the US CPSC Safety Standard for Bicycle Helmet for Persons Age 5 and Older

Highlights
AURA II reinforcement arch

Ionic+™ anti-microbial padding

DryCore™ sweat management system

Eyewear docking ports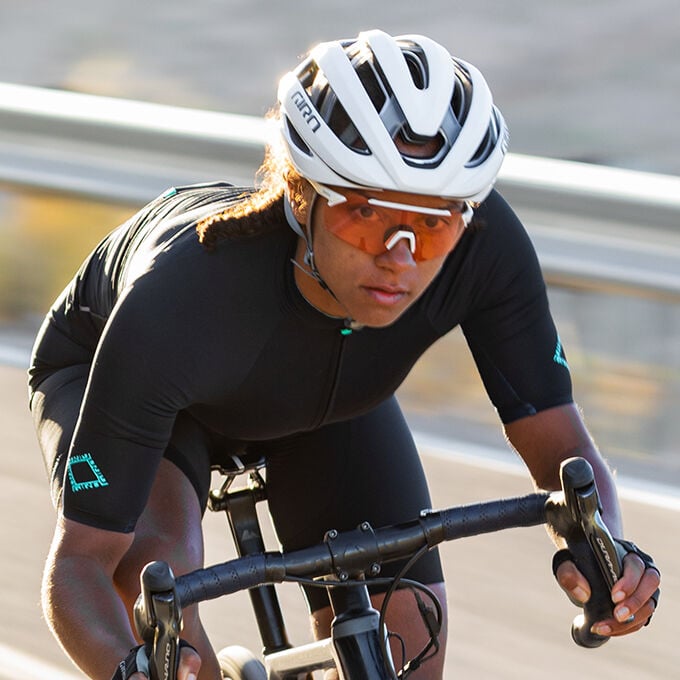 Features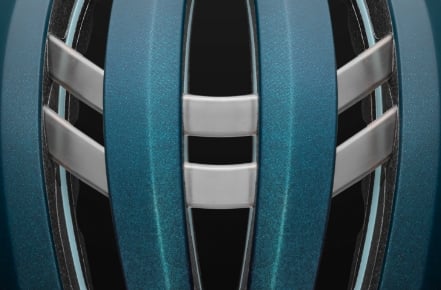 AURA II REINFORCING ARCH
The shatter-resistant and translucent Aura II Reinforcing Arch runs throughout the helmet, bolstering structural integrity and allowing massive vents for cooling.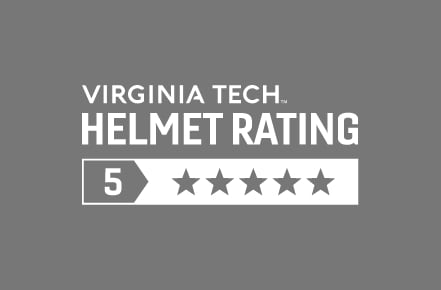 VIRGINIA TECH #1 RANKING
Researchers at independent testing facility Virginia Tech gave Aries Spherical their best score event in their rankings of which helmets best reduce the risk of injury. All Giro helmets with Spherical Technology have received their top level of 5 stars.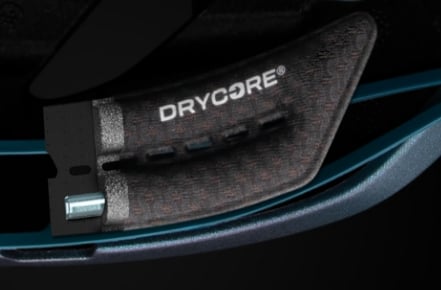 DRYCORE™
The DryCore™ sweat management system utilizes an internal silicone bead to redirect moisture away from the rider's brow and eliminate the irritation of sweat dripping into the eyes.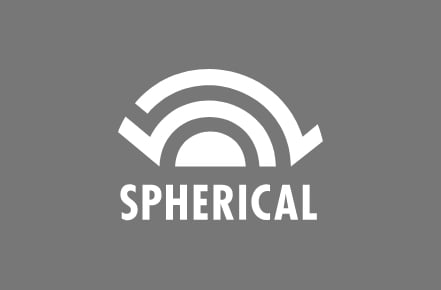 Spherical Technology
Spherical Technology's Ball-and-Socket design, powered by Mips®, helps redirect impact forces away from the brain by allowing the outer liner to rotate around the inner liner during a crash. It also eliminates contact with hard plastic or slip-planes against the skin.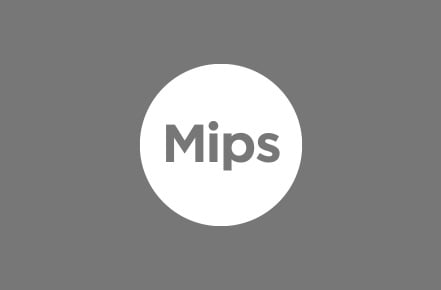 MIPS®-BRAIN PROTECTION SYSTEM
All Giro helmets are designed to reduce as much energy as possible while meeting and exceeding stringent safety standards. The goal of Giro's Mips-equipped helmets is to reduce rotational forces. Giro believes that helmets equipped with this technology can reduce the amount of rotational force that may be transferred to rider's brain in certain impacts.
24 WIND TUNNEL VENTS
Giro helmets are engineered with our proprietary Wind Tunnel venting system. This elaborate design combines active vents in the helmet's shell with exhaust channels inside the helmet that thrust cool, fresh air over and around the rider's head while forcing heat and stale air out.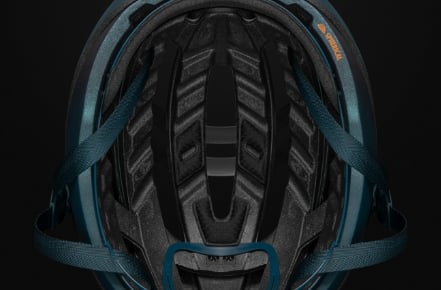 DEEP INTERNAL CHANNELING
The inner liner of the helmet is aggressively engineered to assist air flowing through the helmet, working in conjunction with our Wind Tunnel vents to provide an easy pathway for cool air to flow in and hot air to exhaust out.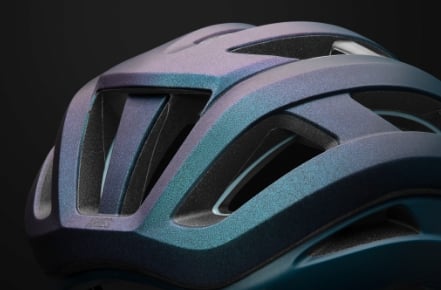 PROGRESSIVE LAYERING™
Giro helmets with Progressive Layering™ use two different density EPS foam liners to address high- and low-speed impacts for more comprehensive energy management.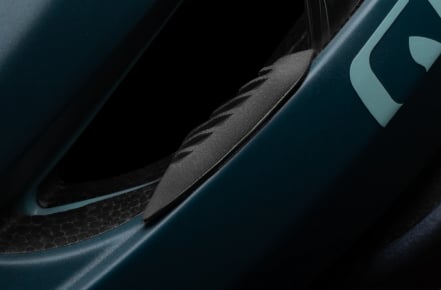 EYEWEAR DOCKING PORTS
Integrated eyewear docking ports with rubber grippers help to secure sunglasses.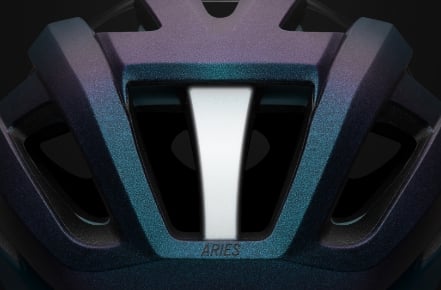 REFLECTIVE DETAILS
Reflective Details enhance visibility at nighttime or in low-light conditions when illuminated by a light source, such as headlights, by returning the light back to the source and reaching the driver's eye.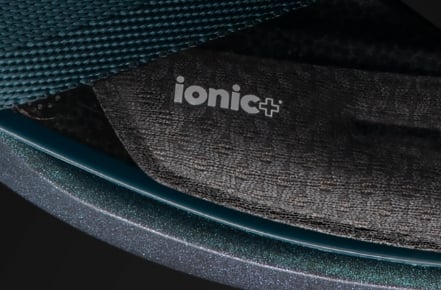 IONIC+ ® Padding
Pure Silver is the secret ingredient that gives IONIC+ ® the power to provide natural, permanent odor protection to keep your helmet feeling fresh.