Words: Peter Nicholson
Photography: Trevor Lyden, Bartek Wolinsky
After a week of building features and testing new lines, the dust has settled in the desert, and our riders made their mark at the 17th Red Bull Rampage.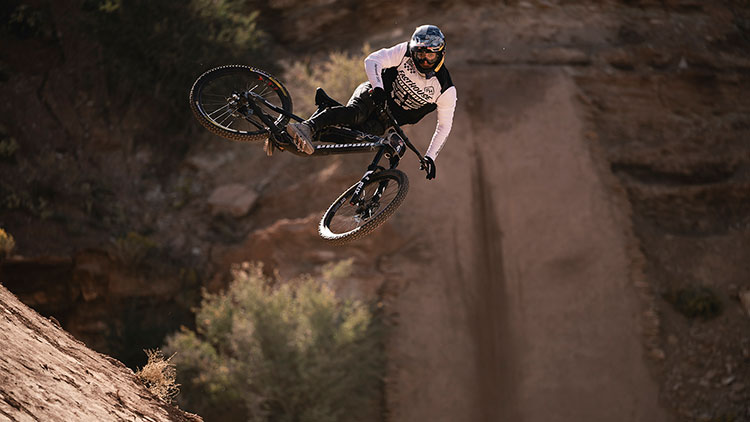 This iconic, invitation-only freeride event saw seven riders competing in Giro, and when it was all over Carson Storch was on the podium in 3rd. First-time Rampage rider Talus Turk impressed on his debut with a stellar 5th place, while his fellow Rampage rookie (but 13-time Crankworx champion) Emil Johansson tweaked his slopestyle flavor for the huge Utah landscape and earned the award for "Most Stylish." Reed Boggs scored another top 10 finish, and Kurt Sorge, Adolf Silva, and Alex Volkohov also represented, each displaying their unique blends of style and amplitude that makes them crowd favorites. With competitors and spectators both declaring this the wildest Rampage yet, we can't wait to see what next year brings!